Deadly Explosion Claims 31 Lives at Restaurant in China's Yinchuan City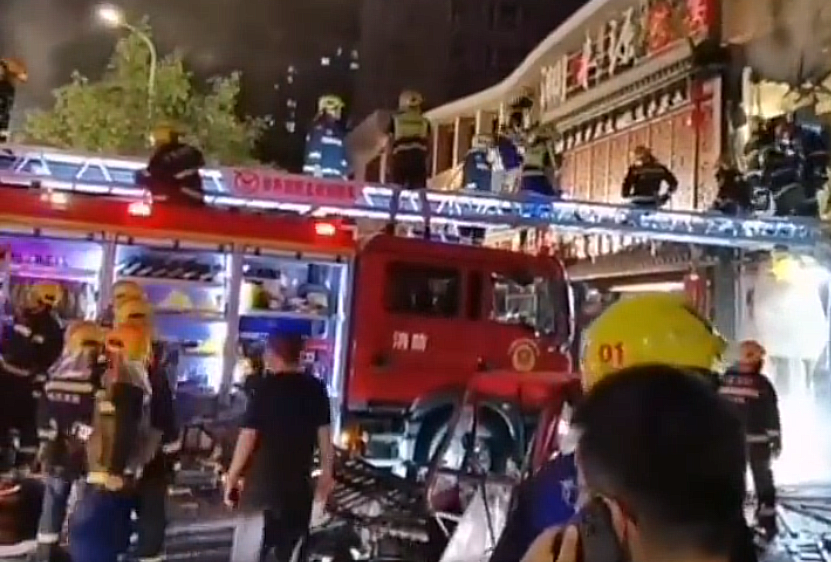 2023-06-22T07:34:52+00:00
Shafaq News/ A tragic explosion ripped through a barbecue restaurant in the city of Yinchuan, northwestern China, resulting in the loss of at least 31 lives, as reported by state media on Thursday.
The official Xinhua news agency stated that the explosion was triggered by a liquefied gas leak on Wednesday night. The blast has also left seven individuals critically injured, with efforts underway to provide them with comprehensive medical treatment.
Disturbing footage aired on the official CCTV channel depicted firefighters battling the blaze engulfing the explosion site. Smoke billowed from a gaping hole in the front of the restaurant, while the surrounding area bore witness to shattered glass and debris strewn across the darkened street. In a residential neighborhood in the heart of Yinchuan, the location houses various other dining establishments and entertainment venues.
The incident unfolded at approximately 8:40 p.m. local time (12:40 GMT), coinciding with the eve of the three-day Dragon Boat Festival.
Yinchuan, the capital of the Ningxia Autonomous Region, now grapples with the aftermath of this devastating event as authorities investigate the cause of the gas leak and the subsequent explosion.