Covid-19: China's rat and Cat trade suffers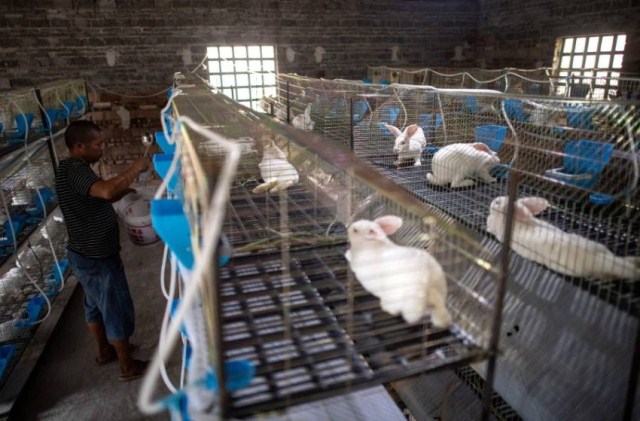 2020-08-19T18:07:18+00:00
Shafaq news/ the rat farmer Liu Yanqun was just starting to make plump returns from the rodents in his farm in central China when the coronavirus broke out at the end of last year.
The killer virus has since been linked to China's wildlife trade, with scientists saying it could have originated in bats and been transmitted to people via another mammal.
In response, Chinese authorities imposed a national ban on the trade and consumption of various animals that are used in specialty regional dishes, including bamboo rats, cobras and civet cats.
The curfew has cost tens of thousands of jobs in rural China, where the relatively cheap form of farming of wildlife had once been promoted as a way to lift people out of poverty.
He had just been starting to make decent returns last year and, like many other farmers, government compensation packages for ending his business have not been enough.
In May, Hunan was among the first provinces to offer compensation to encourage farmers to switch livelihoods.
Authorities evaluated farms and inventories, offering 75 yuan ($11) for a kilogram of bamboo rat, 120 yuan for that of cobra and 600 yuan for each civet cat.
Farmers told AFP the buyout did not meet the market value of the animals, and only covered a small proportion of infrastructure costs on their farms.
With compensation barely covering their investments, farmers told AFP they were struggling to repay debts with little capital to start new ventures.
China has set an ambitious target of eradicating extreme poverty and building a "moderately prosperous society" by the end of 2020.
But the pandemic fallout has made such a goal increasingly hard to achieve, with China's economy contracting 1.6 percent year-on-year in the first half of 2020.
In Hunan and other Chinese rural areas, misery remains widespread, where debt is suffocating the breeders who were dependent on wild animals after borrowing to build their farms.