China's Xi secures third term as president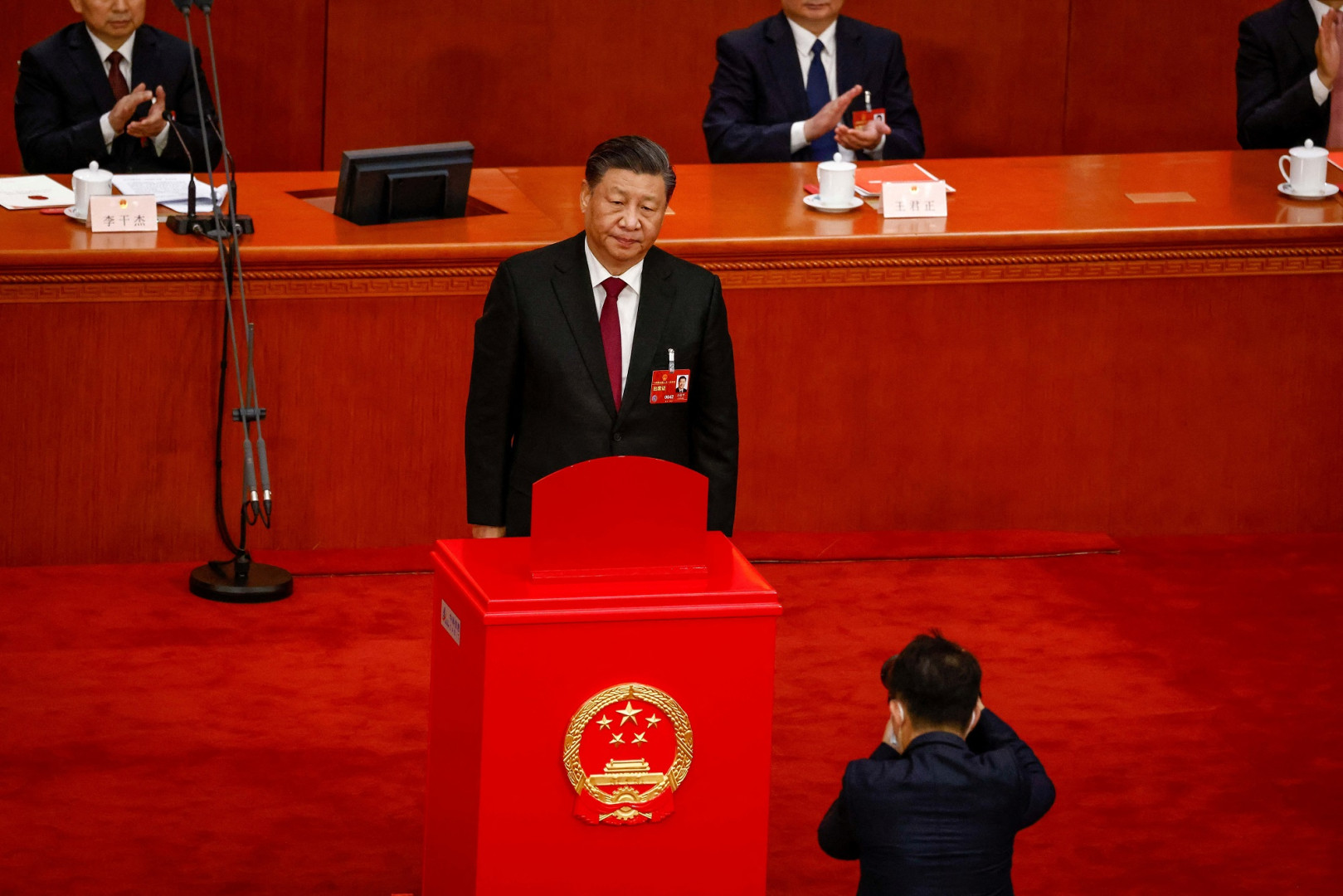 2023-03-10T06:05:59+00:00
Shafaq News/ The current Chinese president, Xi Jinping, secured an unprecedented third five-year term.
About 3,000 members of the Chinese parliament, the National People's Congress (NPC), voted unanimously for Xi.
There was no other candidate.
Last October, Xi was extended as general secretary of the central committee of the ruling Communist Party.
Xi will speak on Monday before the annual parliamentary session closes as Bejing faces multiple challenges, including economic issues.
The parliament also elected Zhao Leji as the new parliament chair and Han Zheng as the new vice president.