President Barzani receives outgoing Consul Generals of Russia and Kuwait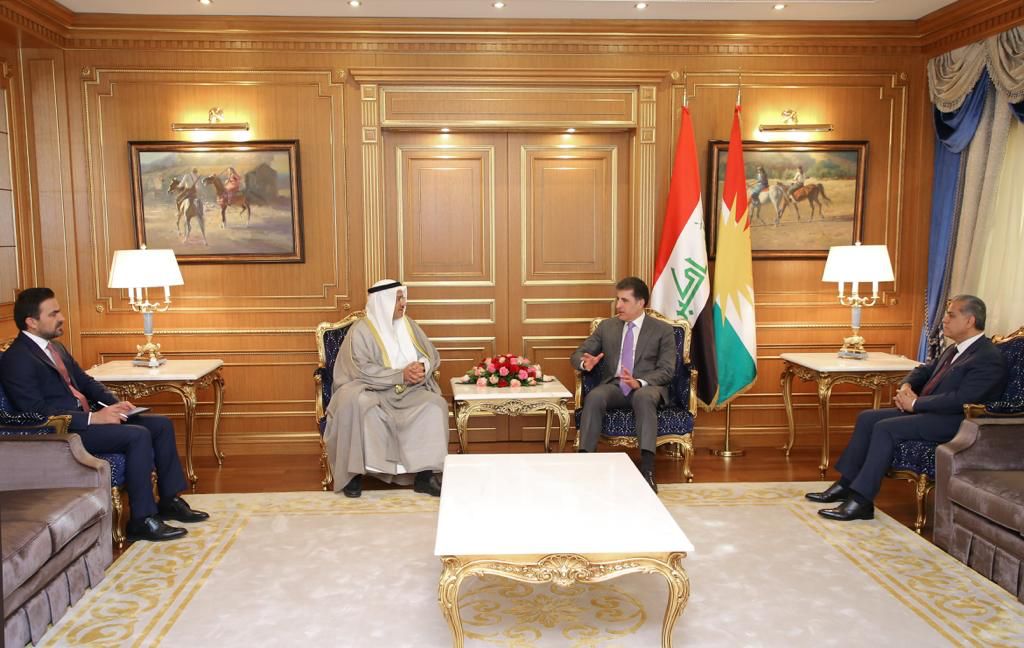 2022-07-28T14:52:01+00:00
Shafaq News / President Nechirvan Barzani separately received Mr. Oleg Levin, the Consul General of the Russian Federation and Mr. Omar Alkanderi, the Consul General of Kuwait in Kurdistan Region who paid farewell visits to the President upon completion of their terms in office.
The President thanked them for their support and role in strengthening bilateral relations between their countries and the Kurdistan Region during their time in office and wished them success in their future missions. The President reiterated the Kurdistan Region and Iraq's willingness to develop relations with the Russian Federation and Kuwait. The President stressed the long-standing relations of the Kurdistan Region with Russia and Kuwait, and appreciated the cooperation of their countries in various fields with the Kurdistan Region.
For their part, the Consul Generals of Russia and Kuwait thanked the President and the relevant parties of the KRG for their assistance and support during their mission in the Kurdistan Region.
The latest security and political developments in Iraq and the world and other topics of mutual interest were also highlighted.