President Barzani: maintaining peace requires cooperation and mutual understanding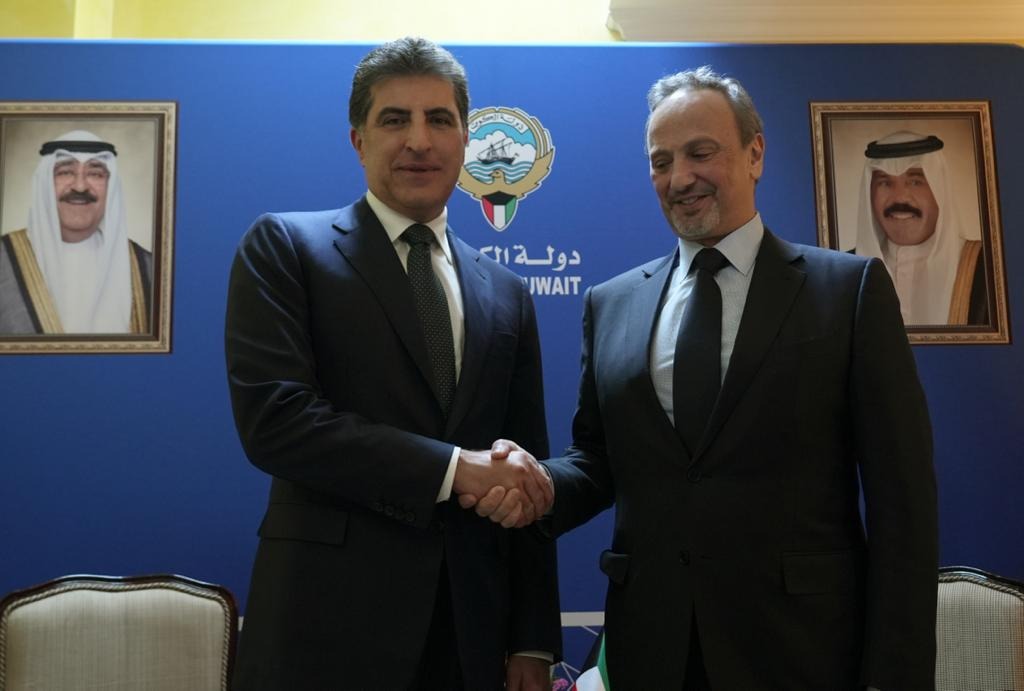 2023-02-18T16:00:35+00:00
Shafaq News/ On the sidelines of the Munich Security Conference in Germany, the Kurdish President, Nechirvan Barzani, met with the Minister of Foreign Affairs of Kuwait, Salm Abdullah Al-Jabr Al-Sabah.
At the meeting, both sides emphasized the development of bilateral relations between Kuwait, Iraq, and the Kurdistan Region. Furthermore, they referred to the importance of cooperation and mutual understanding among the countries in the region for maintaining peace, security, stability, and resolution of pending differences.
They also discussed the political, economic, and security situation of Iraq. The Minister of Foreign Affairs of Kuwait showed his country's support for Iraq and the Kurdistan Region to resolve the issues peacefully.
The relations between Iraq and the Kurdistan Region with the neighboring countries, the latest developments in Syria and the wider region, and other issues of mutual interest were also discussed.