Nechirvan Barzani to restore security in Sinjar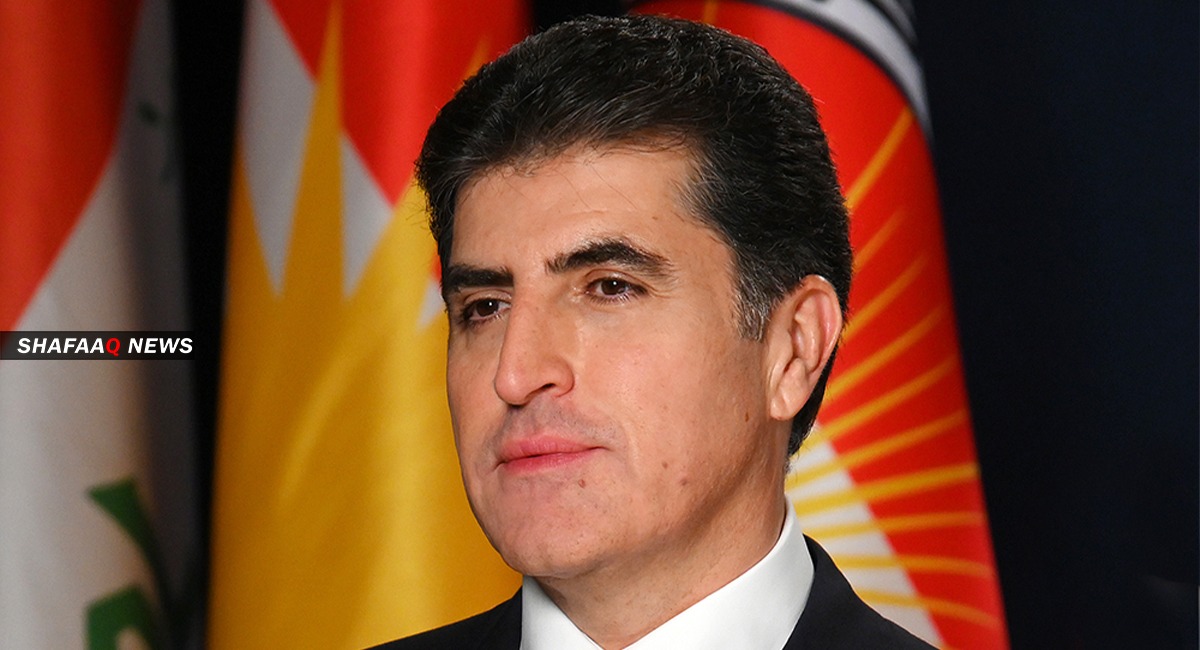 2020-08-03T10:23:44+00:00
Shafaq News / Nechirvan Barzani, the President of Kurdistan has affirmed today that the Yazidi genocide and the tragedy of Sinjar had shocked the world, confirming that the authority are making effort to restore security in the city and to rebuild it, and transform it into governorate.
Shafaq news agency received the presidential statement of this occasion, in which he said "Thousand of Yazidis still live in the displacement camps, as their cities are still not rebuilt and the preparation hasn't been made yet to restore stability", mentioning "Sinjar was transformed into an area for illegal militia who seek their own political agendas".
"Yazidi people kept their land and religion for thousands of years, and they will always play a major role in establishing coexisting and tolerance. On this anniversary, we emphasize on spreading those ethics, and we assure all citizens that Kurdistan will remain a safe place for everyone. We renew the promise to the families of the kidnapped people that we will proceed our efforts to liberate them, and to reveal their destinies."
"Sending greeting to the Peshmerga heroes who liberated Sinjar and we assure Yazidis that we will always support them to get justice and better future", he concluded.
It is noteworthy that ISIS practices were described as genocide against Yezidis. This genocide was committed during the war between ISIS and the Kurdistan Region.
ISIS forces took control of Sinjar on 4 August 2014, and killed about 5,000 people and kidnapped Yezidis women; while others fled to Mounts Sinjar where they were trapped for days, until the Peshmerga forces, with air support from the US-led coalition forces, managed to secure the escape of Yazidis to safer areas.