Leader Barzani thanks Paris for being a "vital friend" of the Kurdish people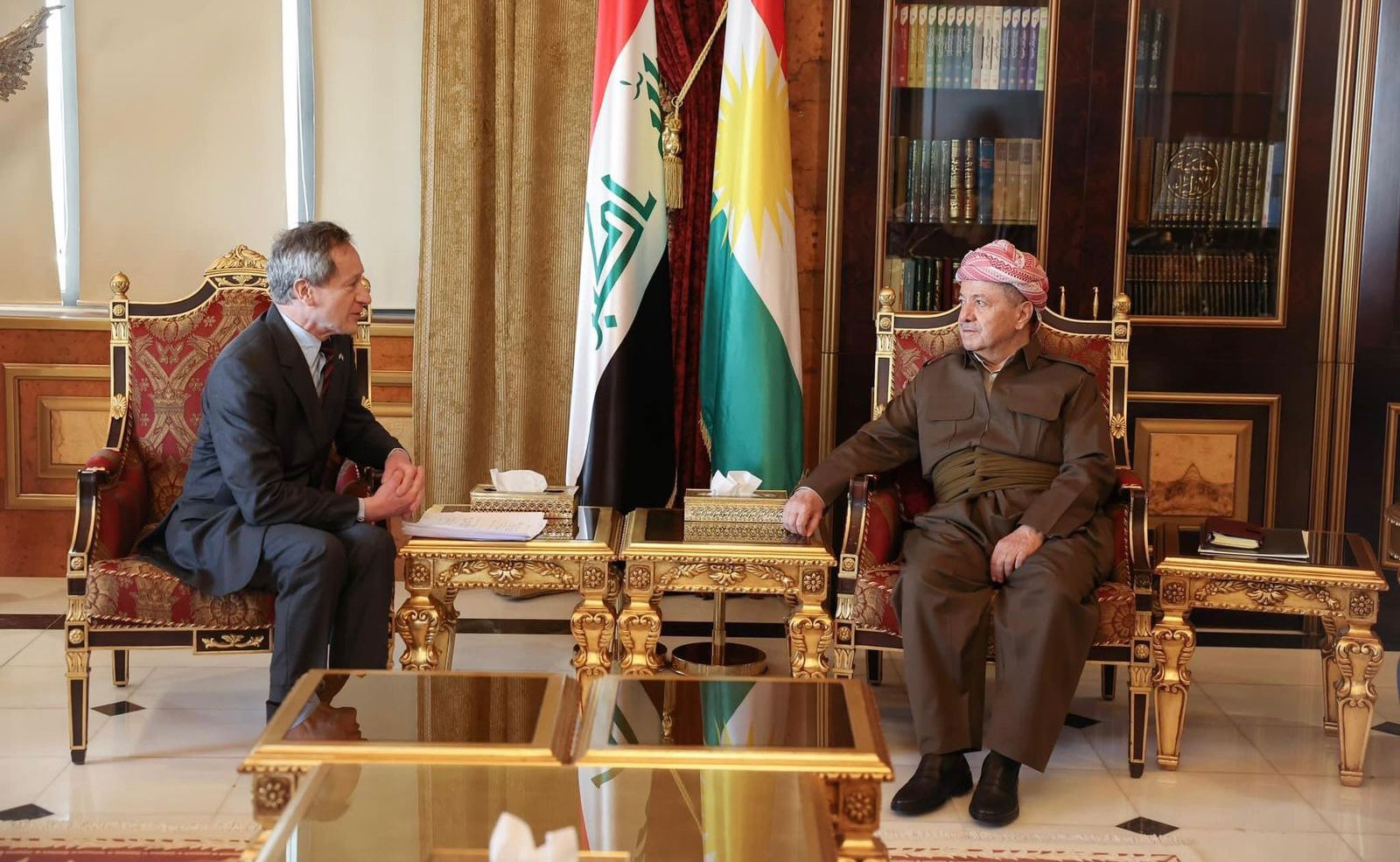 2023-03-13T15:16:41+00:00
Shafaq News/ On Monday, the head of the Kurdistan Democratic Party, Masoud Barzani, received a delegation from France's Union Nationale des Combattants, "The Association of French War Veterans" (UNC.)
The delegation, led by UNC's Secretary Philippe Dolarb, included Sen. Louis Dovirnoa and Gen. Theodore Arvara.
They appreciated the "efforts and sacrifices of leader Barzani, the Peshmerga, and the Kurdish people, emphasizing their desire to continue the friendship and brotherhood between the two nations."
During the meeting, the delegation presented several ideas and proposals to celebrate Peshmerga's struggle and sacrifices and expand relations between the two countries.
Barzani described the friendship between the French and Kurdish peoples and their governments as historical and ancient. He thanked France for its support and being a vital friend of the Kurdish people.