Iraq and Iran sign security protocol to protect borders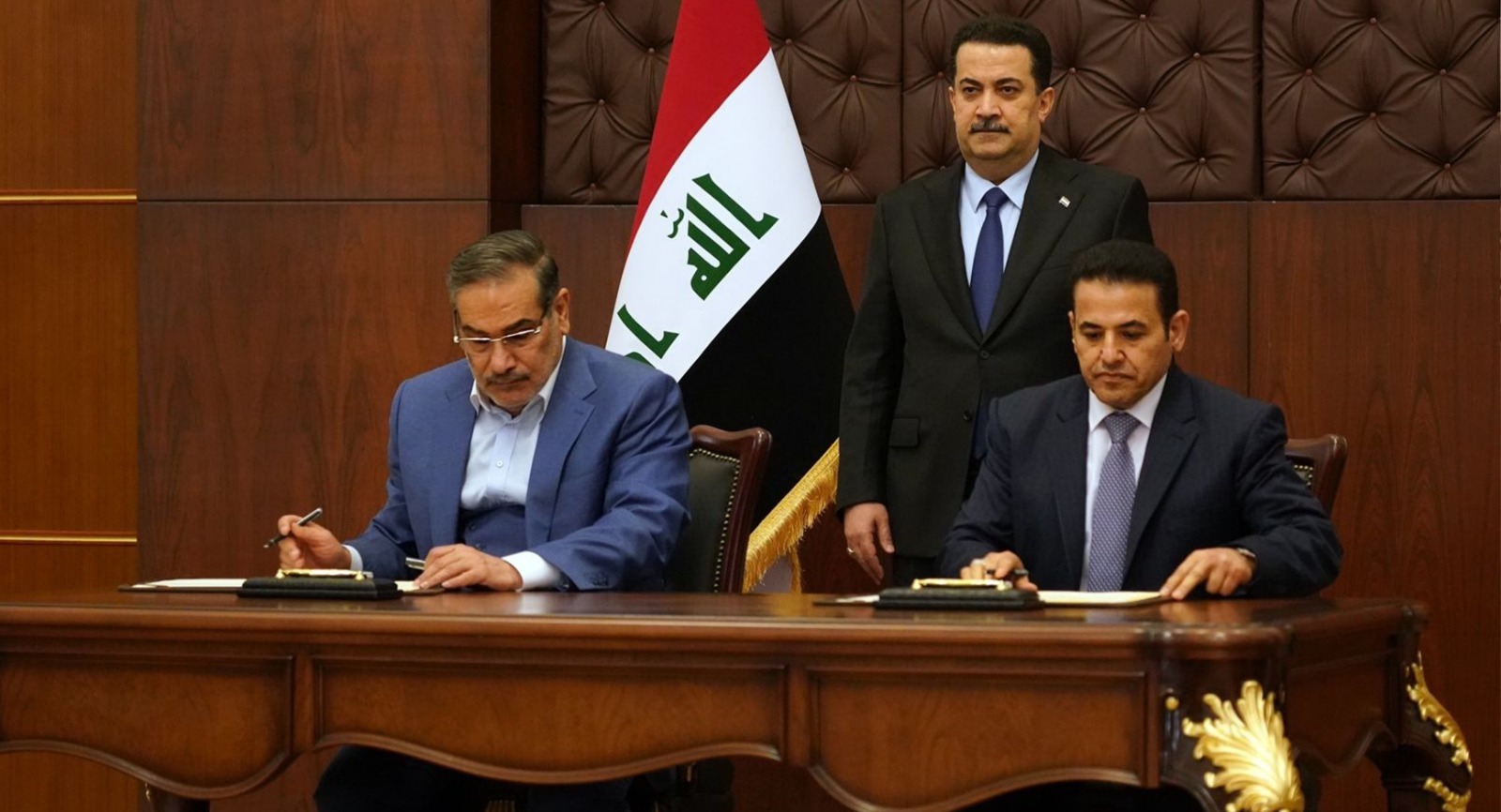 2023-03-19T13:34:59.000000Z
Shafaq News / Iraq's National Security Adviser Qassem Al-Araji and the head of Iran's National Security Council Ali Shamkhani signed a joint security protocol to protect the shared borders and enhance their mutual security cooperation.
According to a statement from Prime Minister Mohammed Shia' Al-Sudani's media office, Al-Sudani received Ali Shamkhani and his accompanying delegation in Baghdad.
During the meeting, the two sides discussed the bilateral relationship between the two countries, as well as the security and political situation in the region, and ways to enhance its security and stability.
Al-Sudani reaffirmed Iraq's unwavering position of rejecting any use of Iraqi territory as a launching pad for attacks on neighboring countries. He also emphasized his firm rejection of Iraq becoming a platform for armed groups, a target for attacks, or any violation of Iraqi sovereignty.
The progress made in the recent understanding agreement signed between the Islamic Republic of Iran and the Kingdom of Saudi Arabia was reviewed. Al-Sudani welcomed this agreement and expressed Iraq's readiness to provide everything that enhances the stability of the region.
For his part, Shamkhani expressed his gratitude for Iraq's role in this process and conveyed the greetings of Iranian President Ebrahim Raisi to Al-Sudani. He also emphasized Iran's desire to develop bilateral relations for the benefit of both friendly peoples.
The meeting included the signing of a joint security protocol between the two countries, which includes coordination to protect the shared borders between the two countries and strengthen mutual cooperation in several security fields.