Oil prices record solid gains after sharp losses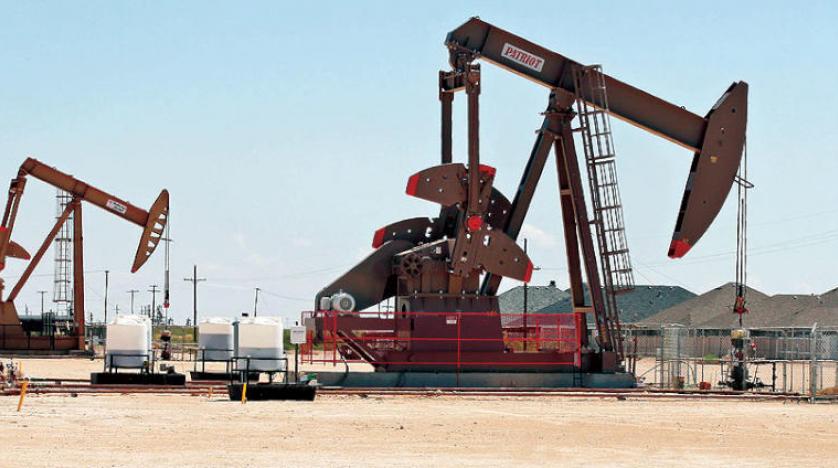 2020-04-02T10:18:56.000000Z
Shafaq News / Oil prices recorded gains of more than 10% during the current trading, after a sharp loss of 66% in the first quarter of 2020.
Brent crude rose 11.6% to $ 27.62, while US crude gained 9.55% to $ 22.27 at 6:46 GMT.
These gains come after the decline in oil prices on Wednesday, influenced by the increase in US crude stocks last week by the largest amount since 2016, while the demand for gasoline witnessed its largest weekly decline ever due to Corona virus pandemic.
Sources in the shipping sector said that oil dealers store up to 80 million barrels of crude on tankers at sea, while ..
80 million barrels .. Floating oil storage awaits landfall 80 million barrels.. floating oil storage awaits land access
Crude inventories increased 13.8 million barrels last week, according to the US Energy Information Administration. This is the biggest weekly increase since 2016, and analysts expect similar data in the coming weeks, as refiners curb production and gasoline demand continues to decline.
West Texas Intermediate crude fell 17 cents to settle the settlement price on Wednesday evening at $ 20.31 a barrel, after falling to $ 19.90. Brent crude for June delivery fell $ 1.61, or 6.1%, to $ 24.74 a barrel. Global benchmark crude fell to $ 21.65 on Monday, its lowest level since 2002, when the May contract that was now due was the closest maturity contract.
The market plunged due to a sharp drop in demand from Corona virus pandemic and increased production following the collapse of a supply agreement last month. Brent crude fell 66% in the first three months of 2020, marking its largest quarterly loss ever