Gold prices stabilize in Baghdad but rise in Erbil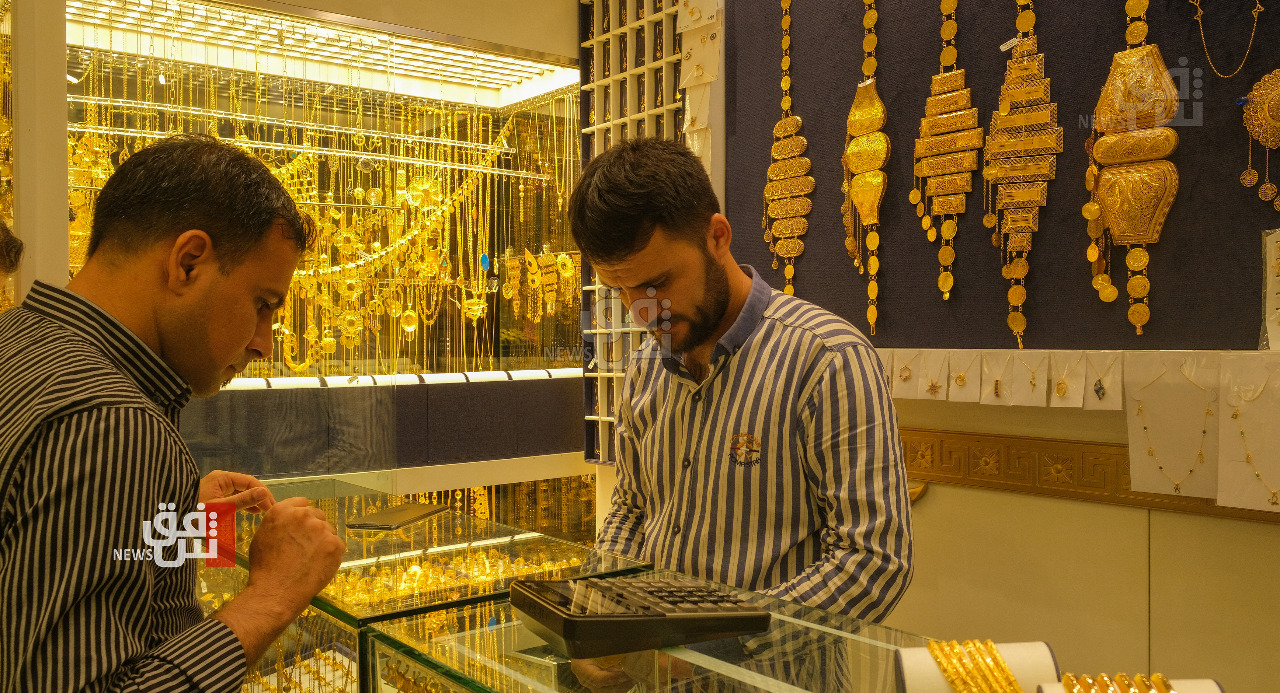 2023-09-19T10:12:31+00:00
Shafaq News/ Gold prices remained stable in the wholesale markets on Al-Nahr Street in Baghdad and climbed in Erbil on Tuesday.
The selling price for one weight of 21-carat gold from Gulf, Turkish, and European sources was 425,000 dinars, with a purchase price of 421,000 dinars.
The selling price of one mithqal (5 grams) of 21-carat Iraqi gold also held steady at 395,000 dinars, while the purchase price remained at 391,000 dinars.
In gold stores, the selling price of a 21-carat Gulf gold mithqal ranged from 430,000 to 440,000 dinars, while an Iraqi gold mithqal ranged from 410,000 to 500,000 dinars.
However, gold prices increased in the markets of Erbil, the capital of the Kurdistan Region; the selling price of 24-carat gold reached 397,000 dinars, 21-carat gold sold for 437,000 dinars, and 18-carat gold was priced at 377,000 dinars.