Gold prices remain stable in Baghdad and Erbil Markets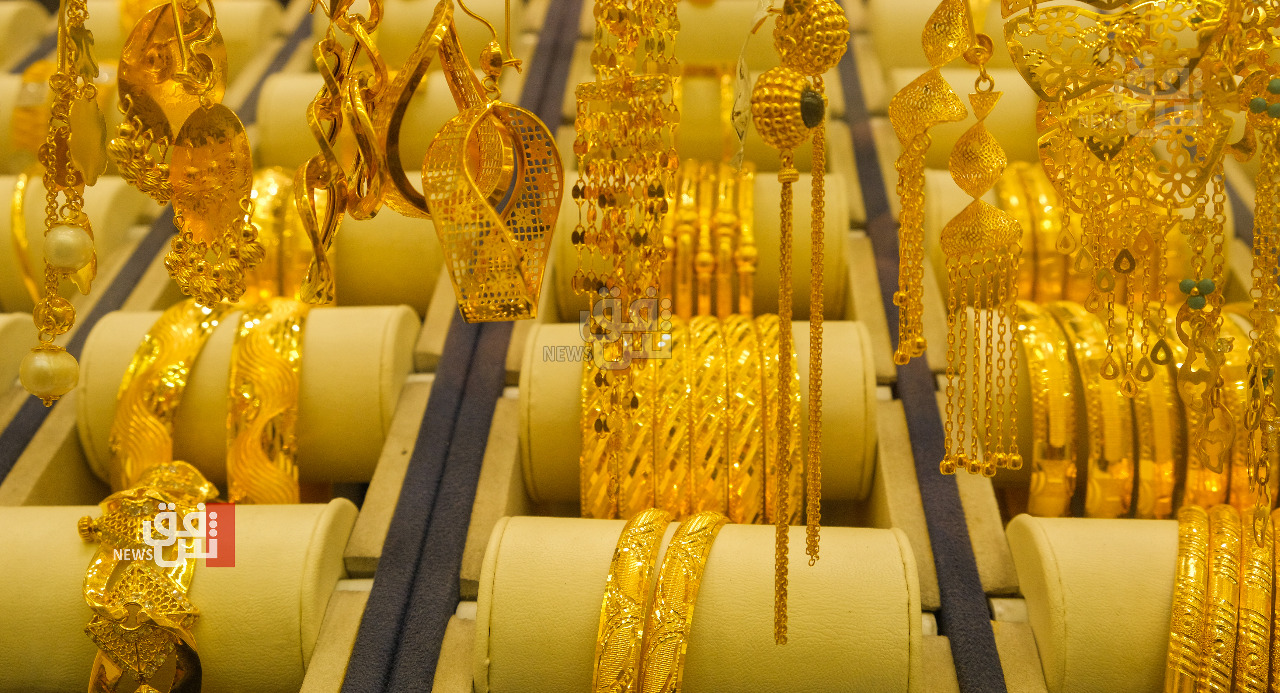 2023-08-21T09:15:20+00:00
Shafaq News/ On Monday, gold prices in the local markets of Baghdad and Erbil stabilized, reflecting a consistent trend in precious metal valuations.
According to a report by the Shafaq News agency, the wholesale gold markets along Al-Nahr Street in Baghdad reported steady prices in the morning trading session. The selling price for 21-carat Gulf, Turkish, and European gold remained unchanged at 405,000 Iraqi dinars, with the purchase price maintaining its position at 401,000 dinars. These prices aligned with those of the previous day, Sunday.
Iraqi gold prices remained constant, with the selling price of a 21-carat weight remaining stable at 375,000 dinars. The purchase price was noted as 371,000 dinars.
In the goldsmith shops, slight variations were observed. Selling prices for 21-carat Gulf gold fluctuated between 410,000 and 420,000 dinars, while Iraqi gold commanded prices ranging from 380,000 to 390,000 dinars.
The gold market in Erbil also remained stable; the selling price for 24-karat gold remained consistent at 385,000 dinars. Meanwhile, the selling price for 21-karat gold held at 425,000 dinars, and 18-karat gold retained its value at 365,000 dinars.
One mithqal of gold is equivalent to five grams.