Gold prices stabilize in Baghdad, Erbil markets today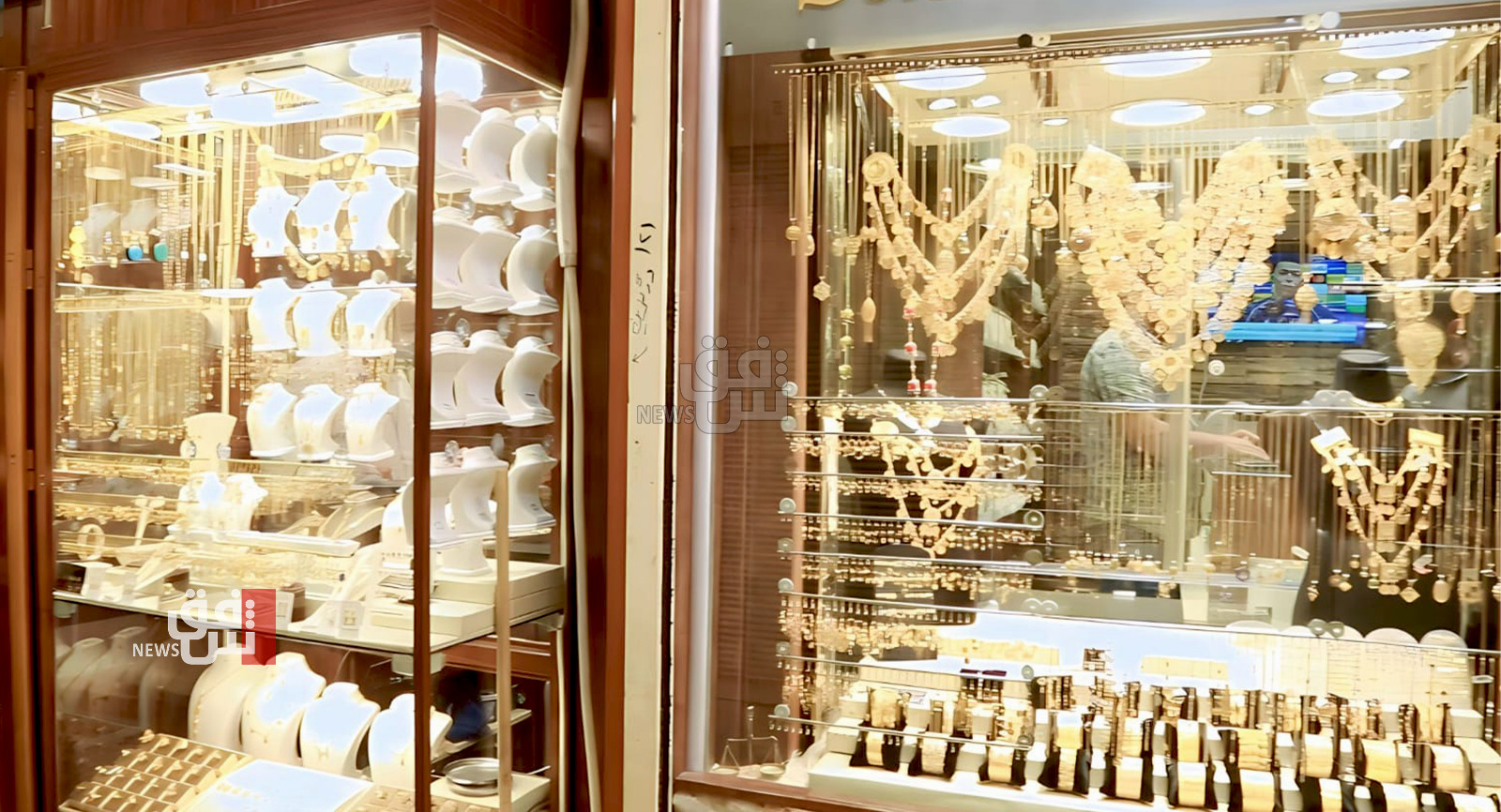 2023-06-07T09:58:18+00:00
Shafaq News / Gold prices, both foreign and Iraqi, stabilized in the local markets of the capital, Baghdad, and in the markets of Erbil, the capital of the Kurdistan region, on Wednesday (June 7, 2023).
According to a Shafaq News Agency correspondent, the wholesale gold prices in al-Naher street in Baghdad this morning registered a selling price of 404 thousand dinars per mithqal (approximately 5 grams) of 21-carat gold from the Gulf, Turkey, and Europe, while the buying price was 400 thousand dinars. These prices were unchanged from yesterday, Tuesday.
The correspondent also pointed out that the selling price of one mithqal of 21-carat Iraqi gold also stabilized at 374 thousand dinars, with a buying price of 370 thousand dinars.
Regarding gold prices in the goldsmiths' shops, the selling price of one mithqal of 21-carat Gulf gold varies between 410 thousand dinars and 320 thousand dinars, while the selling price of one mithqal of Iraqi gold ranges between 380 thousand dinars and 390 thousand dinars.
In Erbil, gold prices also stabilized, with a selling price of 475 thousand dinars for 24-carat gold per mithqal, 420 thousand dinars for 21-carat, and 355 thousand dinars for 18-carat gold.