High gold prices due to increasing in demand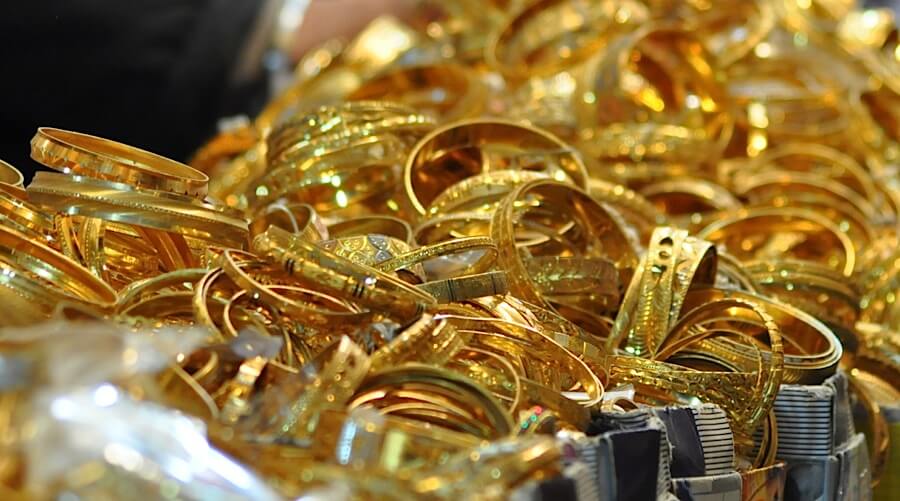 2020-08-13T12:15:27+00:00
Shafaq News / Gold prices rose on Thursday thanks to the dollar's decline, to record further rise above the level of $ 1900, after a sharp decline earlier in the week from its highest levels ever.
By 07:08 GMT, spot gold increased 0.6% to 1929.13 dollars an ounce, after falling from 1900 dollars an ounce in volatile transactions. Prices hit a record high of $ 2,072.50 an ounce on Friday.
US gold futures fell 0.5% to 1938.90 dollars an ounce. The dollar index fell 0.2% against the rest of the currencies, making gold less expensive for holders of other currencies.
As for the rest of the precious metals, silver rose 0.8% to $ 25.76 an ounce. Platinum rose 0.4% to $ 934.95 an ounce. Palladium rose 0.5% to $ 2,140.89 an ounce.