UN chief excludes US, China at climate summit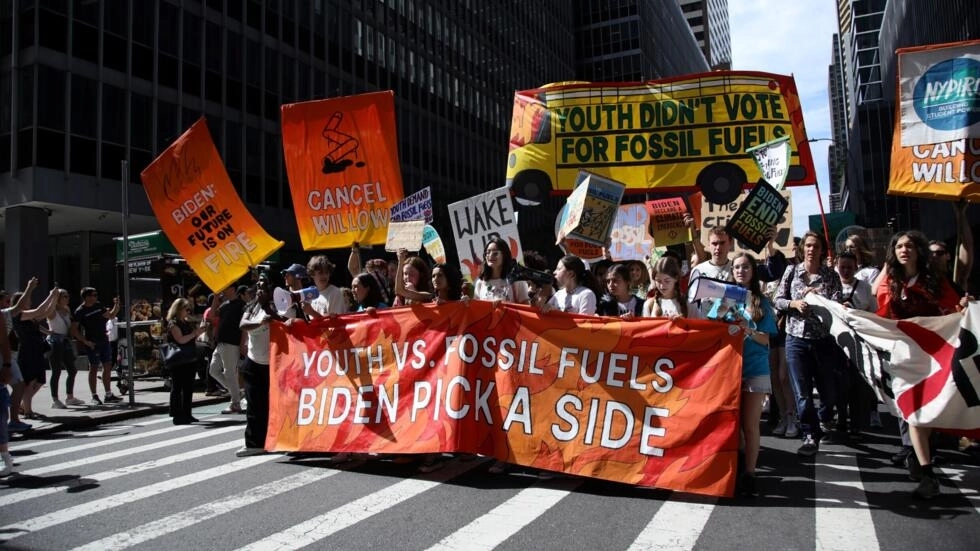 2023-09-20T16:56:22+00:00
Shafaq News/ U.N. Secretary General Antonio Guterres on Wednesday will gather heads of state and business leaders that he has identified as taking stronger action on climate change for a meeting aimed at building momentum ahead of the COP28 climate summit.
Missing from the list of 34 speakers representing countries at Guterres' Climate Ambition Summit are the world's biggest emitters China and United States, as well as the United Arab Emirates, the host of the COP28 gathering in December.
The summit will feature speeches from leaders who are responding to his call to "accelerate" global climate action, including Brazil, Canada, the European Union, Pakistan, South Africa and Tuvalu.
Guterres said one of the aims was to spur action from countries and companies whose climate plans were not in line with the global climate target.
Non-member states and international financial institutions that will get speaking slots include Allianz, the World Bank, the International Monetary Fund, the city of London and the state of California.
U.S. Special Envoy on Climate Change John Kerry will attend the summit but will not deliver a speech, a spokesperson said.
The Secretary-General's office has kept a close hold on the list of invited speakers. Guterres' climate adviser Selwin Hart said in an interview with Reuters this week that the purpose of the summit was not to "embarrass" countries or companies that did not make the cut but to inspire more action from others.
The criteria for a leader to be selected to speak include proposals to update their country's pre-2030 climate plan; updated targets to achieve net-zero emissions energy transition plans that commit to no new oil, gas or coal; and plans to phase out fossil fuels.
New climate funding pledges or adaptation plans are also among the criteria for countries to particpate.
For businesses, cities and financial institutions, the UN requries them to represent transition plans aligned with UN integrity recommendations, emission reduction targets for 2025 that include indirect emissions, as well as plans to phase out fossil fuels that do not rely on carbon offsetting.
Guterres has been blunt in his public assessment of countries' climate actions and whether they will deliver on the Paris agreement goal to limit the rise in global temperature to 1.5°C.
"I'm not sure all leaders are feeling the heat. Actions are falling abysmally short," he said in his opening remarks of the UN General Assembly.
A report released by the U.N. earlier this month said existing national pledges to cut emissions were insufficient to keep temperatures within the 1.5 C threshold. More than 20 gigatonnes of further CO2 reductions were needed this decade - and global net zero by 2050 - in order to meet the goals.
China's mission to the United Nations and UAE did not immediately respond for comment.