U.S. presence in the Mediterranean makes it vulnerable: Amirabdollahian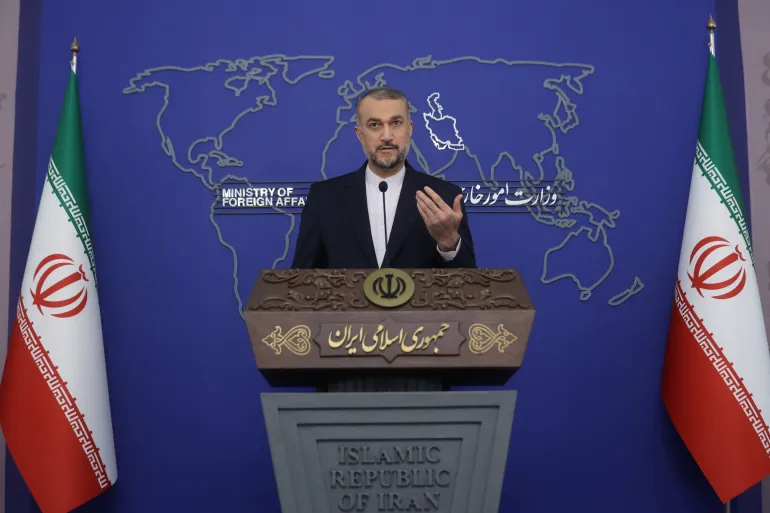 2023-11-19T21:07:41+00:00
Shafaq News/ Washington's deployment of warships to the Mediterranean Sea is making them vulnerable to potential attacks, Iranian Foreign Minister Hossein Amirabdollahian said.
"Our military officials are of the opinion that the deployment of US aircraft carriers near our region, which makes them accessible, is not a strong point for the US. Rather, it makes them more vulnerable to possible strikes," he said in an interview with the Financial Times.
According to the newspaper, Amirabdollahian said the US had not threatened that Iran could be hit if the Lebanon-based Hezbollah movement launched an all-out assault on Israel.
However, he accused Washington of inviting Tehran "to exercise restraint" while it was itself escalating the war in Gaza with massive support for Israel, the FT added.
"The war has already expanded in the region," the Iranian foreign minister noted, as cited by the paper. "The fact that the Yemeni army <...>·attacks the occupied lands with missiles and drones means the war has begun to expand."
"The fact that Hezbollah is fighting with a third of the Israeli army shows the war has expanded," the diplomat added.
Earlier, Washington deployed a squadron of F-16 fighter jets to the Middle East. Two carrier strike groups were also sent to the Eastern Mediterranean.
The US administration warned Tehran and armed groups affiliated with Iran against trying to carry out acts of aggression against Israel. Meanwhile, US military bases in Syria and Iraq have come under missile and drone attacks amid an escalation of the Israeli-Palestinian conflict.
Pentagon said that 62 attacks of this kind had taken place in Iraq and Syria since October 17.