Iranian Foreign Ministry comments on Kirkuk protests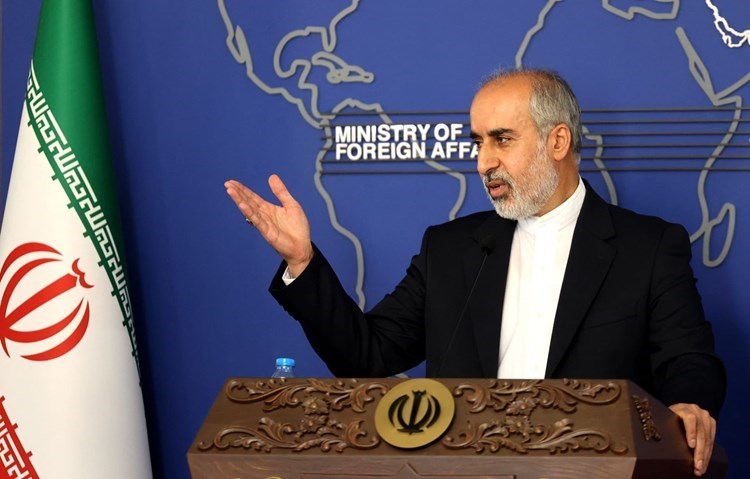 2023-09-04T10:14:56+00:00
Shafaq News / The Iranian Ministry of Foreign Affairs responded on Monday to the protests in the Iraqi city of Kirkuk, which erupted due to the decision to transfer control of the Joint Operations Command headquarters to the Kurdistan Democratic Party, a move that was postponed by the federal government.
Naser Kanaani, the spokesperson for the Iranian Ministry of Foreign Affairs, made a statement regarding the "developments in Iraq and the protests in Kirkuk," as reported by the Iranian Tasnim News Agency. He stated, "We do not interfere in Iraq's internal affairs. It is natural for the Iraqi authorities to exert their utmost efforts. It is important for us to support internal stability in Iraq and the efforts of the central government."
He emphasized, "supporting stability and security in neighboring countries is a priority for Iran. The effects of any threats and crises will not be limited within its borders. Wherever assistance is requested, Iran moves to help and achieve stability or resolve disputes in countries."
Kanaani continued, "The Iraqi government has the strength and capability to provide security, and if assistance is requested and required, Iran will assist."
In recent days, dozens of protesters supporting Arab and Turkmen political factions in Kirkuk province have blocked the main road connecting the province to Erbil. They are protesting the Kurdistan Democratic Party's intention to reopen its offices in Kirkuk, in accordance with a political agreement made with the State Administration Coalition, which includes the political forces that make up the current federal government under the leadership of Mohammed Shia al-Sudani.
Two days ago, on Saturday, Kirkuk saw dozens of Kurdish protesters in areas predominantly inhabited by Kurds, demanding the reopening of the road and an end to the sit-ins in front of that location. However, they were met with gunfire, resulting in casualties and injuries.