Iran summons the German ambassador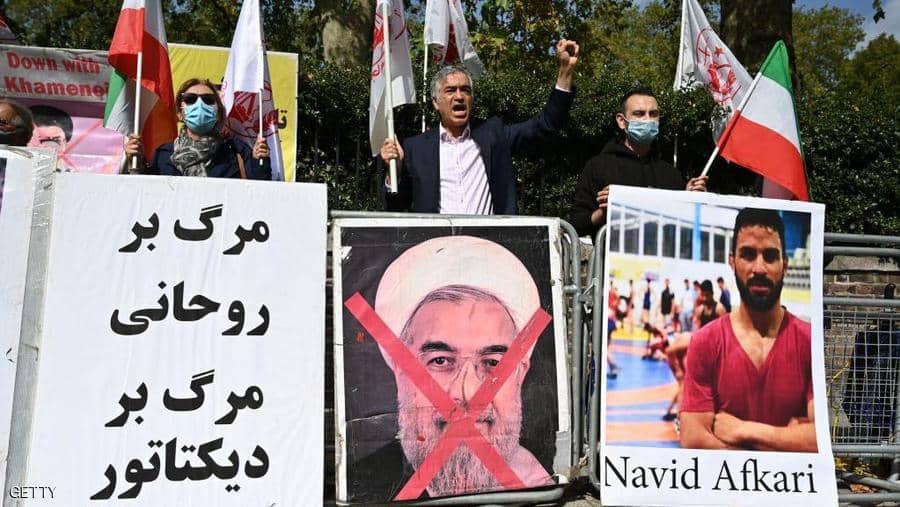 2020-09-14T16:21:11+00:00
Shafaq News / The Iranian Foreign Ministry announced, on Monday, that the German ambassador in Tehran, Hans-Udo Muzel, was summoned against the background of tweets by the embassy condemning the execution of the wrestler, Navid Afkari, after his conviction for killing a government employee in the summer of 2018.
The ministry stated in a statement that "following the recent tweets of the German embassy, ​​the ambassador was summoned today by the Director General of the Department of Europe at the Ministry of Foreign Affairs," who informed him that these tweets represented "interference in the internal affairs of our country and we strongly condemn them."
Voices continued to condemn the execution of Afkari. "The European Union condemns this execution in the strongest terms," ​​a European Commission spokesman, Peter Stano, said in a statement.
"Human rights remain an essential component of our engagement with Iran. We will continue to communicate with the Iranian authorities on this issue in addition to separate issues similar to this recent execution," AFP quoted Stano as saying.
The European official affirmed that "the European Union opposes the death penalty in all circumstances and cases without exception."
"This is a brutal, inhuman punishment that represents an unacceptable annulment of human dignity and integrity," he said.
The London-based Amnesty International saw the "secret execution" of Afkari on Saturday as "a horrific farce of justice that needs immediate international action."
US Secretary of State Mike Pompeo condemned the execution, which he considered "brutal."