Iran Successfully Tests Ballistic Missile, Raising Concerns of Regional and International Security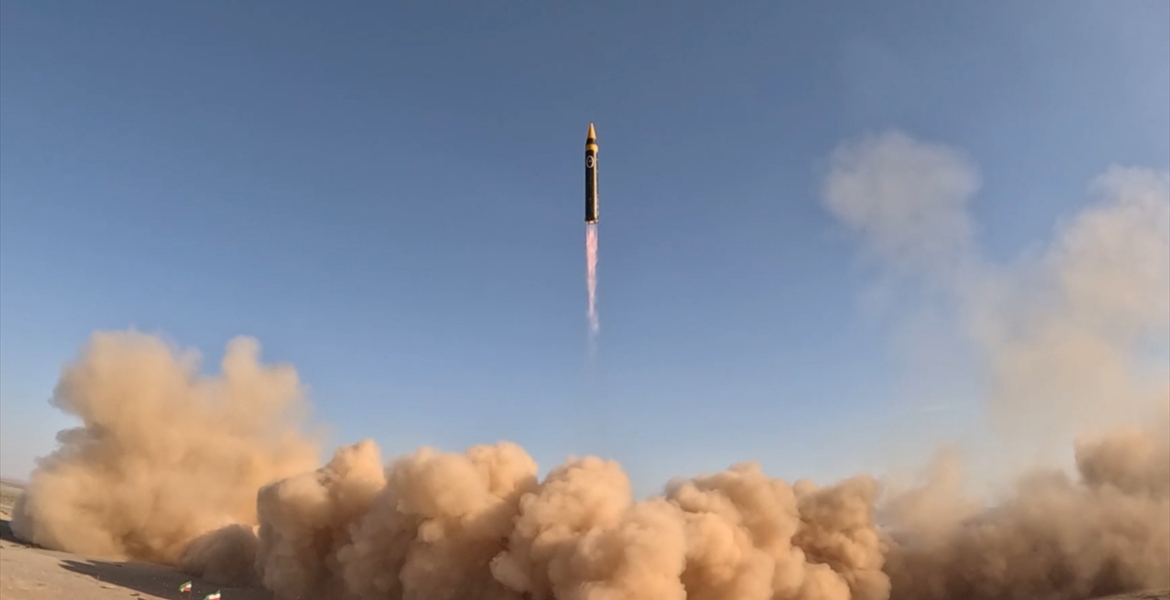 2023-05-26T15:34:18+00:00
Shafaq News/ On Friday, Iranian state media announced that Tehran had successfully tested a ballistic missile with a range of 2,000 kilometers. The test came just three days after the Israeli Chief of Staff hinted at possibly taking action against Iran due to its nuclear program.
France and the United States have expressed concerns about Iran's behavior, viewing it as a severe threat to regional and international security.
Iranian state television briefly aired footage of what it claimed was the launch of an upgraded version of the Khorramshahr-4 ballistic missile named Khybar. The rocket is said to have a range of 2,000 kilometers and can carry a 1,500-kilogram warhead.
Iran asserts that its missile program can reach Israel and U.S. bases in the region.
Iran's Defense Minister, Mohammad-Reza Gharaei Ashtiani, stated that Iran would "defend the country and its achievements against its enemies while working towards regional stability."
The missile test has raised concerns among Western countries. France accused Iran of violating a United Nations Security Council resolution endorsing the 2015 nuclear deal.
The French Foreign Ministry called the activities "worrisome" in light of Iran's expanding nuclear program. Security Council Resolution 2231 urges Iran to cease any actions related to ballistic missiles capable of carrying nuclear weapons, although the resolution's language is subject to interpretation.
The U.S. State Department also expressed alarm over Iran's ballistic missile development, stating that it poses a severe threat to regional and international security. The spokesperson noted that Iran continues to acquire missile-related technologies and conduct tests violating UN resolutions. In addition, the U.S. emphasized the importance of preventing Iran from obtaining nuclear weapons.
The 2015 nuclear deal imposed restrictions on Iran's nuclear activities in exchange for sanctions relief, but the United States withdrew from the agreement in 2018. Despite the concerns raised, Iran denies seeking nuclear weapons.