ICC Issues Arrest Warrant for Russian President Vladimir Putin Over War Crimes in Ukraine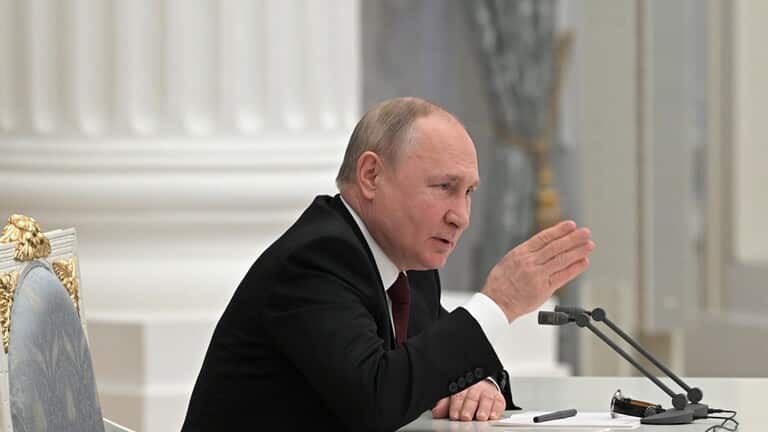 2023-03-17T19:33:58.000000Z
Shafaq News/ The International Criminal Court (ICC) issued an arrest warrant against Russian President Vladimir Putin on Friday, citing accusations of war crimes in Ukraine, such as the illegal deportation of children from Ukraine.
Russian Foreign Ministry spokesperson Maria Zakharova dismissed the warrant, stating that the decision held no meaning for Russia.
Zakharova stated on her Telegram account, "The decisions of the International Criminal Court are meaningless for our country, including from a legal point of view. Russia is not a party to the Rome Statute of the International Criminal Court and bears no obligations under it... Russia does not cooperate with this body, and potential arrest warrants issued by the International Court of Justice will be legally invalid for us."
Kremlin spokesman Dmitry Peskov said Russia found the questions raised by the ICC "outrageous and unacceptable", and that any court decisions were "null and void" with respect to Russia.
The ICC's decision significantly escalates the ongoing tensions between Russia and Ukraine.
The conflict in Ukraine has been ongoing since 2014. The ICC's decision to issue an arrest warrant against Putin will likely strain relations between the two countries further.