Video of Volunteer Shared As Putin's Daughter Getting Coronavirus Vaccine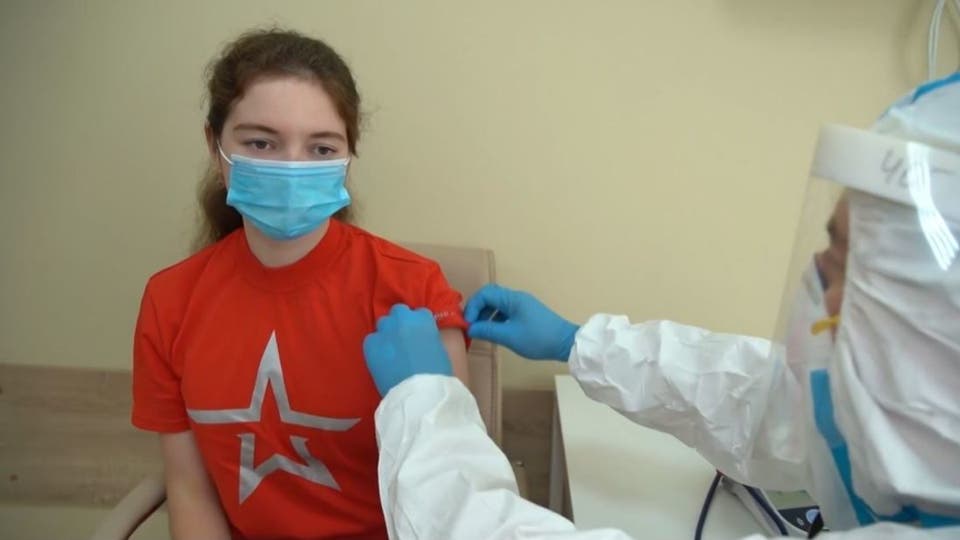 2020-08-13T11:45:02+00:00
Shafaq News/ Russia's Gamaleya National Research Centre in partnership with the Russian Defense Ministry has registered the first COVID vaccine in the world.
While making the announcement today, Russian President Vladimir Putin said, "This morning, for the first time in the world, a vaccine against the new coronavirus was registered." He has assured of the efficacy of the vaccine by stating that one of his two daughters has received a shot of the vaccine and is stable.
Soon after, a video started doing the rounds on social media with the claim that it shows Putin's daughter getting vaccinated.
"Russia has developed first coronavirus vaccine. Watch Putin's daughter gets first COVID-19 vaccine," reads the caption of one such post. At the time of writing the report, the video had garnered over 5,000 views.
According to local Russian media, the video doesn't show Putin's daughter, but a volunteer appeared while she was receiving the vaccine during the experimental stages at the Burdenko Military Hospital in Moscow.
The girl who appeared in the video and participated in the experiment is called "Natalia", who confirmed her happiness with the experience and that she is qualifying herself to become a neurologist, according to local media.
Earlier, The Russian President, Vladimir Putin, announced the registration of the first vaccine against the virus, saying that his daughter had taken a dose of it, in an effort to reassure public opinion about its success and safety.