Elderly parents are reunited with their 40-year-old son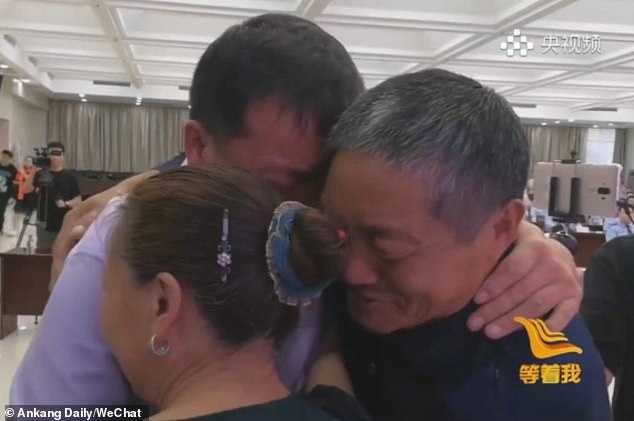 2020-09-22T18:12:57.000000Z
Shafaq news/ two elderly Chinese parents are reunited with their long-lost son 38 years after he was abducted.
According to Daily Mail, The 70-year-old man and his wife had spent the last nearly four decades praying for the return of their child, nicknamed Jin Shui, who was kidnapped from their home at the age of two in 1982.
The family from a remote village in northwestern Chinese province Shaanxi had lived a simple and happy life before it was all shattered on the wee hour of May 12, 1982.
The father, Su Bingde, had left home earlier that day to visit a relative. Thinking he would return by the night, Su did not lock the house while his wife and two children stayed home.
But the father did not manage to come home while the mother, Huang Renxiu, tucked the children into bed.
On the seventeenth of this month, the family reunited in a touchable moment, the father said: "I waited 38 years for this day. I did not think that I would meet my grandchildren either."