BCF distributes more aid to affected families in Syria and Turkey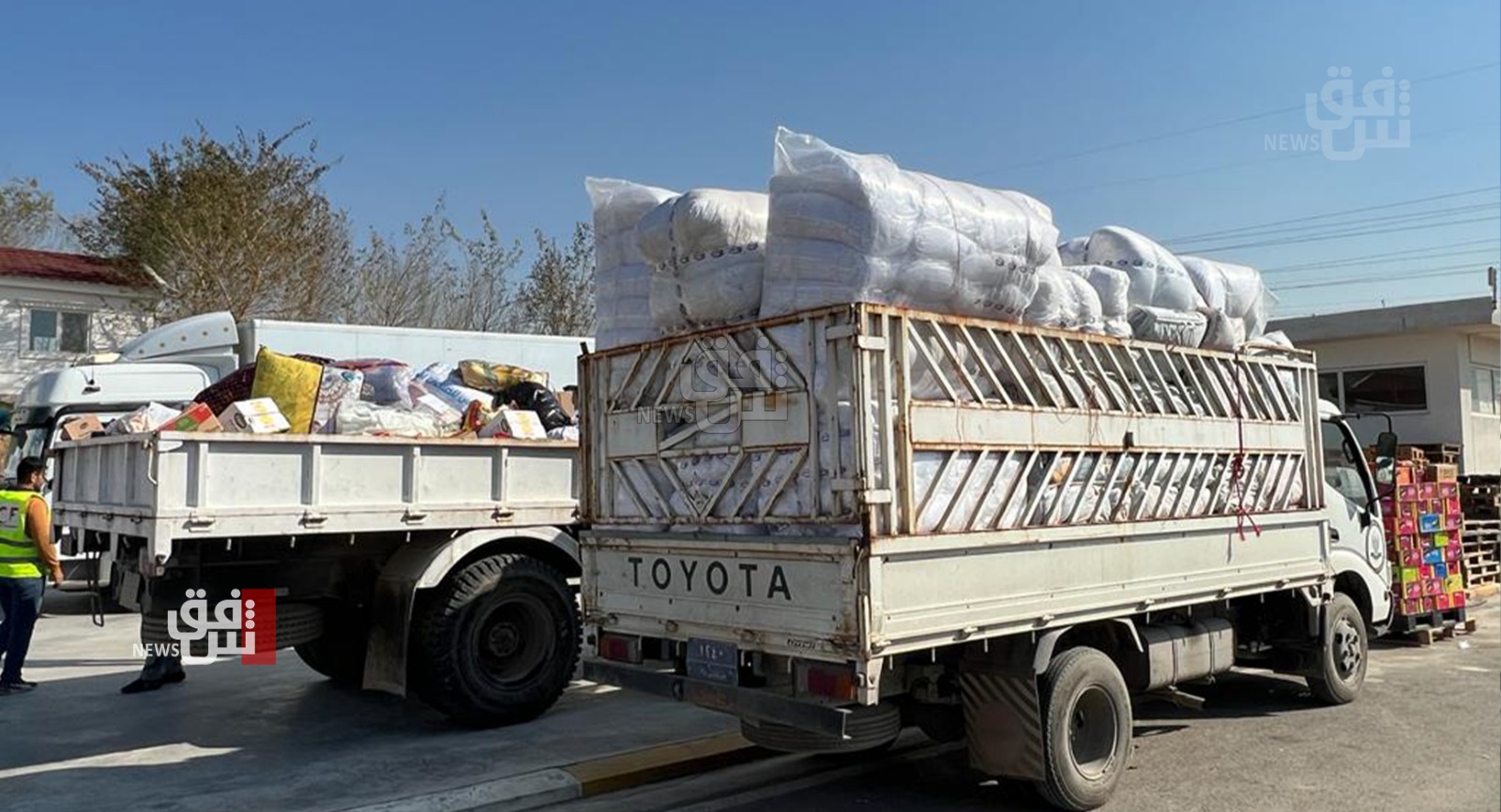 2023-02-26T13:29:40+00:00
Shafaq News / The Barzani Charity Foundation announced that it will deliver the aid it has received from the Erbil Technical University, to Turkey and Syria.
The Foundation's chairperson Moussa Ahmed said in a press conference the teams will distribute the aid to the families affected by the earthquakes in Turkey and Syria according to international standards.
The Barzani Charity Foundation (BCF) continues to send aid supplies and equipment to the quake-affected territories in Turkey and Syria, Musa said on Saturday.
"The foundation will continue delivering relief supplies to the victims in Turkey and Syria whatever it is needed," Musa said in a joint press conference with the administrator of the Zakho independent county, Kohed Sheikho, at the Ebrahim al-Khalil border crossing, "the foundation is sparing no effort to obtain licenses to work in both countries."
"In the past four days, we managed to send 45 trucks loaded with relief supplies to Turkey and Syria," Sheikho said.
More than 160,000 buildings containing 520,000 apartments collapsed or were severely damaged in the Feb. 6 earthquakes that killed tens of thousands in Turkey and neighboring Syria.
The Disaster and Emergency Management Authority (AFAD) announced the death toll in Turkey due to earthquakes rose to 44,218 on Friday night.
With Syria's latest announced death toll of 5,914, the combined death toll in the two countries rose to above 50,000.