Abdulghani announces oil reserves increase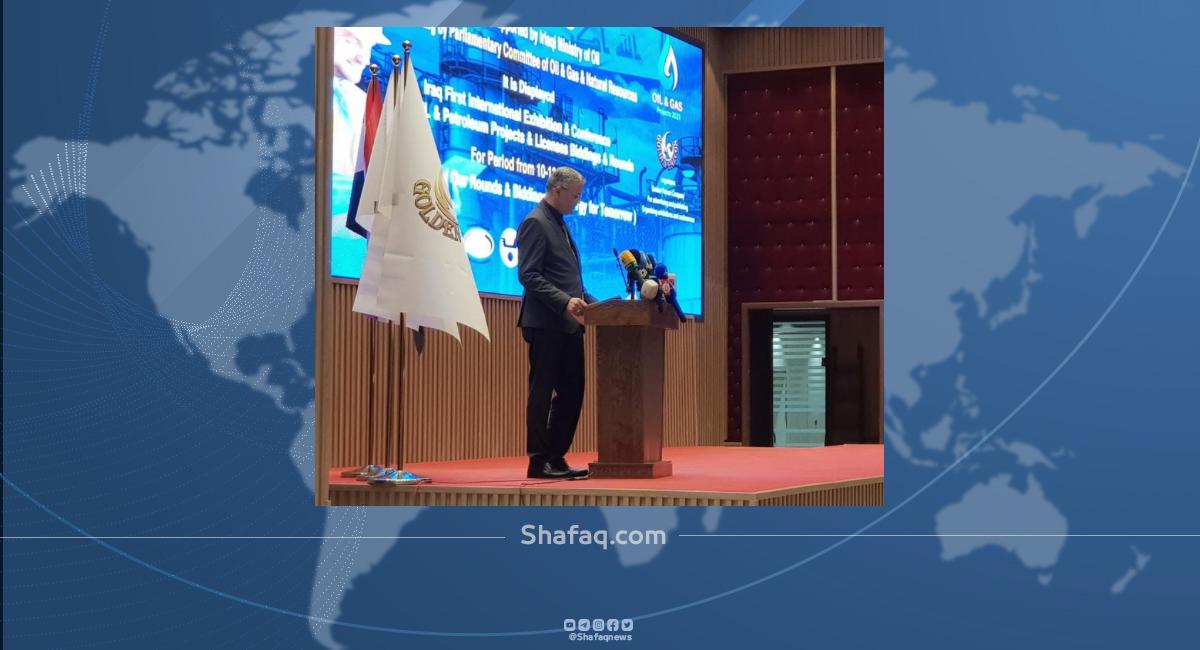 2023-09-10T10:42:23+00:00
Shafaq News / Iraqi Oil Minister Hayan Abdulghani stressed the imperative for the nation to halt gas imports by investing in projects within this sector, revealing a surge in Iraq's oil reserves to 6 billion barrels.
Abdulghani made these statements during his address at the commencement of the inaugural Iraq Oil Projects Conference and Licensing Rounds Exhibition, which spans three days in the capital, Baghdad.
In his speech, Abdulghani underscored the leadership role of the Ministry of Oil in providing essential resources to finance Iraq's national budget and bolstering these resources through strategic projects. These projects amplify financial returns and create diverse opportunities across all sectors. He emphasized the ministry's commitment to supporting exhibitions and conferences that serve Iraq's economy, promoting vital economic projects to directly and indirectly support the national budget.
He added that the ministry had been instrumental in facilitating the development of the national economy, harnessing the available natural resources across Iraq. The ministry has also been distributing production from all Iraqi provinces, recognizing the direct economic and cultural impact of these resources on all Iraqi cities.
Furthermore, Abdulghani highlighted, "Wherever there is oil and gas, the local economy will thrive," and he expressed hope that international companies would participate in these promising rounds and contribute to gas investment projects, ultimately achieving self-sufficiency in this critical resource and exporting surplus abroad.
He assured that the Ministry of Oil would provide support to all companies to ensure the success of the rounds by facilitating the necessary procedures for these companies to operate in the provinces relevant to these fields and exploration blocks.
Abdulghani continued, "In Iraq, we have made significant strides in enhancing investment opportunities in the oil sector through petroleum licensing rounds, starting from the first round up to the fifth round, contracts for which were signed at the beginning of this government's tenure."
He disclosed an increase in the national reserves of oil and gas, with oil reserves now standing at 6 billion barrels and gas reserves at 32 billion standard cubic feet of gas, concluding with pride, "We can proudly showcase the progress achieved by the Ministry of Oil during the first year of this government. We have signed a contract to develop the Areej oil field with a production capacity of 250,000 barrels per day, and the completion and operation of the Karbala Strategic Refinery with a capacity of 140,000 barrels per day. It is now in the final stages of final trial operation, operating according to international 'Euro Five' standards and being an environmentally friendly refinery."