US said to propose 'joint military planning' with Israel on Iran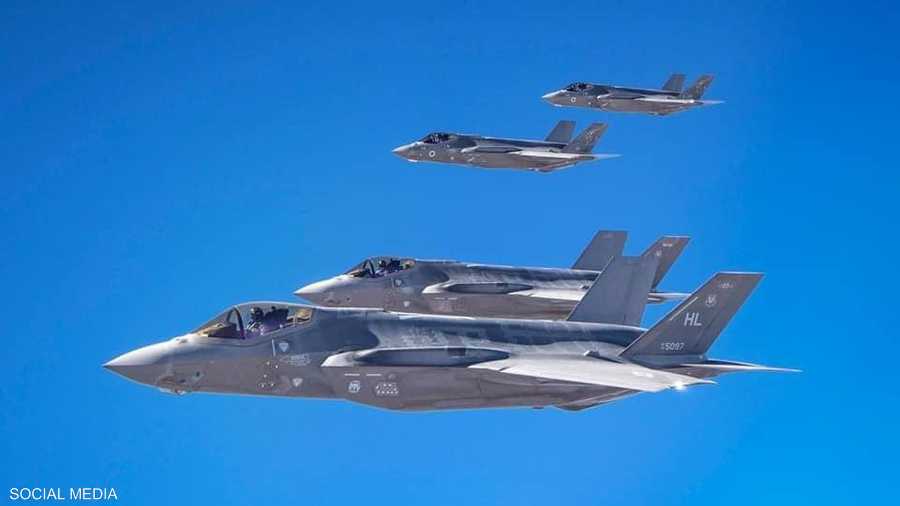 2023-05-17T20:27:36+00:00
Shafaq News / The US recently proposed to Israel that Washington and Jerusalem engage in "joint military planning" vis-a-vis Iran, according to a report Wednesday citing US and Israeli officials.
Axios said the Biden administration had approached Israeli officials in recent weeks with the "unprecedented" proposal that would "significantly upgrade US-Israeli military cooperation." A US official told the publication that the offer was "not about planning any kind of joint US-Israeli strike against Iran's nuclear program" and that the planning would mostly center around sharing "different contingencies" and discussing ways to address Iran's regional activities.
The proposal came up during recent trips to Israel by the Chairman of the Joint Chiefs of Staff Gen. Mark Milley, Secretary of Defense Lloyd Austin, and CENTCOM commander Gen. Erik Kurilla, according to the report.
But it said Israel responded to the offer cautiously and asked for more details. According to Axios, Israeli officials are concerned the US offer was an attempt to "tie Israel's hands" and possibly complicate any plans by Jerusalem to take action against Iran, specifically against its nuclear activities — as it has repeatedly threatened to do — if the US were to raise any objections.
An Israeli official told Axios that Israel asked for clarification on whether the proposal would stay "in the realm of intelligence and scenarios" or extend "into the realm of joint operations."
Milley's March trip to Israel followed revelations that Iran has enriched uranium to near weapons-grade level, as well as several airstrikes attributed to Israel that hit Iranian targets in Syria.
That same month, in a meeting with Austin, Prime Minister Benjamin Netanyahu said the US and Israel "have a shared agenda — to prevent Iran from attaining a nuclear weapon, to stop Iranian aggression, to protect regional security and prosperity, and to expand the circle of peace."
Pentagon spokesperson Lt. Col. Phillip Ventura told Axios that senior Defense Department leaders "have made repeated public statements regarding our interest in expanding military cooperation with the Israeli Defense Forces, to include by increasing joint participation in military training exercises in order to improve interoperability and promote a common understanding of regional security challenges."
"The relationship between the US and Israeli militaries is extremely close, and our commitment to Israel's security remains ironclad," Ventura added.
The Axios report also cited a comment by White House national security adviser Jake Sullivan earlier this month in which he said that the US has made clear to Iran that it can never be permitted to obtain a nuclear weapon.
"As President Biden has repeatedly reaffirmed, he will take the actions that are necessary to stand by this statement, including by recognizing Israel's freedom of action," Sullivan said in a speech at the Washington Institute for Near East Policy on May 4.
That same day, Defense Minister Yoav Gallant said Iran had amassed enough fissile material for five nuclear bombs, and warned the Islamic Republic against further enriching uranium toward weapons-grade levels. He was speaking during a visit to Athens to meet with his Greek counterpart Nikolaos Panagiotopoulos, weeks after Israel helped Greece foil an alleged Iranian attack plot on a Chabad house in the Greek capital.
Gallant warned then that "Iranian progress, and enrichment to 90 percent, would be a grave mistake on Iran's part, and could ignite the region."
Iran is not believed to have yet enriched uranium to 90%, the purity needed for nuclear weapons, but can quickly do so from current enrichment levels if it chooses.
It holds stockpiles of uranium enriched to 20% and 60% in violation of the 2015 accord limiting its nuclear program, which it has increasingly breached since then-United States president Donald Trump withdrew the US from the deal in 2018 and reimposed sanctions.
Western powers warn there can be no civilian use for uranium enriched to such levels.
Talks to reinstate the nuclear agreement between Iran and world powers restarted in April 2021, but have been stalled since last year as Iran forges ahead with its nuclear ambitions.
Top US officials recently estimated that Iran could produce sufficient fissile material for a nuclear weapon in two weeks if it desires, but would need additional months to ready a bomb for use. The US also believes Iran does not yet have all of the technology required to build a bomb and has not made a final decision to build a weapon, which Iranian leaders have repeatedly claimed they have no intention of doing.
In his remarks, Gallant vowed that Israel will not allow Iran to continue its efforts to establish a military foothold in Syria, where the Israeli Air Force has reportedly carried out a number of strikes in recent months.
Netanyahu has separately warned that Iran could threaten the entire United States if it gets a nuclear weapon.
(The Times of Israel)