UAE's FM visits Syria, meets President Al-Assad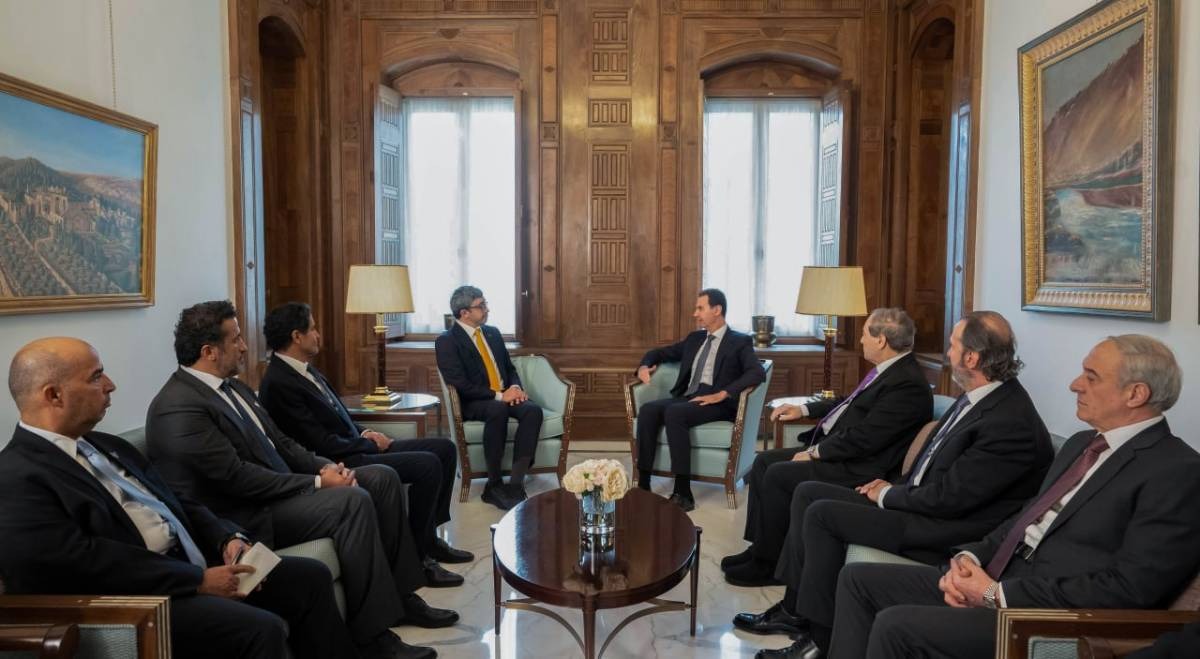 2023-01-04T19:23:59.000000Z
Shafaq News/ On Wednesday, Syrian President Bashar al-Assad received an Emirati official delegation headed by the Minister of Foreign Affairs and International Cooperation, Sheikh Abdullah bin Zayed al-Nahyan.
According to SANA and WAMA official News Agencies, both sides discussed how to enhance the bilateral relations between the UAE and Syria through cooperation at all levels for the interests of "the two brotherly countries and peoples."
Al-Assad stressed that the relations between Syria and the UAE are "historical," pointing out that "deepening" the ties is an ordinary step to serving people.
He highlighted Abu Dhabi's "important and positive role" in the Arab region.
Sheikh Abdullah conveyed the regards of President Sheikh Mohamed bin Zayed Al Nahyan and Sheikh Mohammed bin Rashid Al Maktoum, Vice President, Prime Minister, and Ruler of Dubai, and their wishes for more stability, progress, and prosperity for Syria and the Syrian people.
He stressed that the "UAE is keen to explore new horizons for cooperation with Syria."
Sheikh Abdullah confirmed that the UAE "supports Syria's stability and sovereignty and is confident that the Syrian people can restore development and prosperity to their country."
It is the second visit of Sheikh Abdullah bin Zayed al-Nahyan to Damascus.
He is the most senior Emirati dignitary to visit Syria in the decade since the eruption of a civil war.
The UAE has been at the forefront of efforts by some Arab states to normalize ties with Damascus, and Abu Dhabi called for Syria to be readmitted to the Arab League. It reopened its embassy in Damascus four years ago.