Saudi Crown Prince calls for two-state solution and urgent action in extraordinary BRICS meeting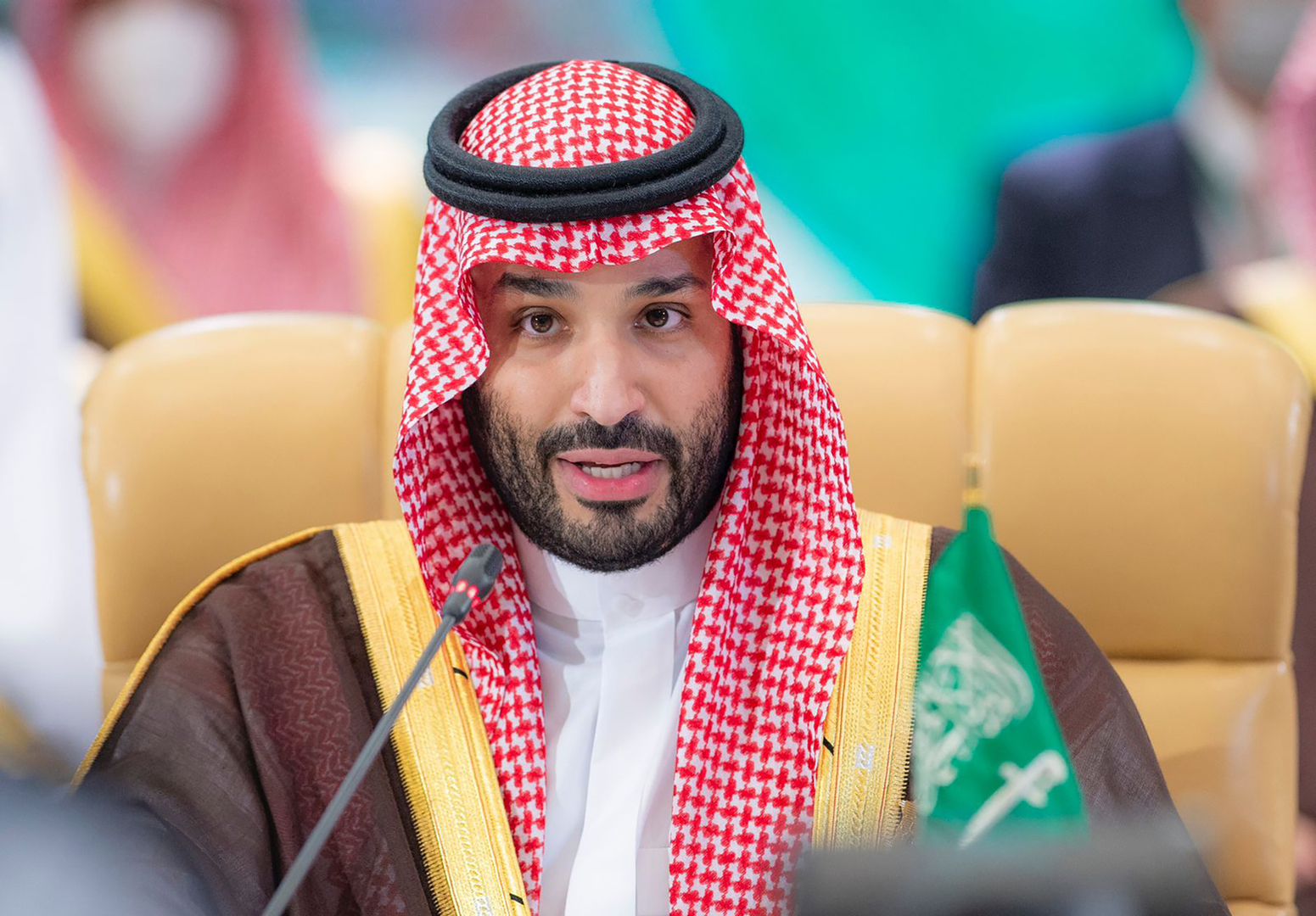 2023-11-21T17:29:15+00:00
Shafaq News/ Saudi Crown Prince Mohammed bin Salman emphasized on Tuesday that the only path to achieving security and stability in Palestine is through implementing international resolutions and adopting a two-state solution.
He made these remarks during the extraordinary virtual meeting of the leaders of the BRICS group.
In his address during the extraordinary virtual meeting of the leaders of the BRICS group, the Saudi Crown Prince articulated the Kingdom's "unwavering stance," stating, "There is no way to achieve security and stability in Palestine except through implementing international resolutions related to the two-state solution." This solution, according to bin Salman, would enable the Palestinian people to attain their legitimate rights, including the establishment of an independent Palestinian state with sovereignty over the 1967 borders and East Jerusalem as its capital.
Expressing concern over the ongoing crisis in Gaza, bin Salman called for a collective effort to address the humanitarian catastrophe. He highlighted the need for decisive solutions to the situation, condemning the "brutal crimes against innocent civilians and the destruction of vital infrastructure and facilities."
The Crown Prince renewed the call for an immediate cessation of military operations, urging the creation of humanitarian corridors to aid civilians and facilitate the work of international humanitarian organizations.
He stressed the importance of the joint Arab and Islamic summit held in Riyadh on November 11, which condemned the Israeli aggression against the Gaza Strip and rejected its justification under any pretext.
Bin Salman called for the immediate entry of humanitarian aid convoys into the Gaza Strip, including food, medicine, and fuel. He also condemned the forced displacement of the Palestinian people, denounced the destruction of hospitals in Gaza by Israel, and urged all countries to cease exporting weapons and ammunition to Israel.