Russian Official Calls for Assassination of Ukrainian President Following Kremlin Attack Accusations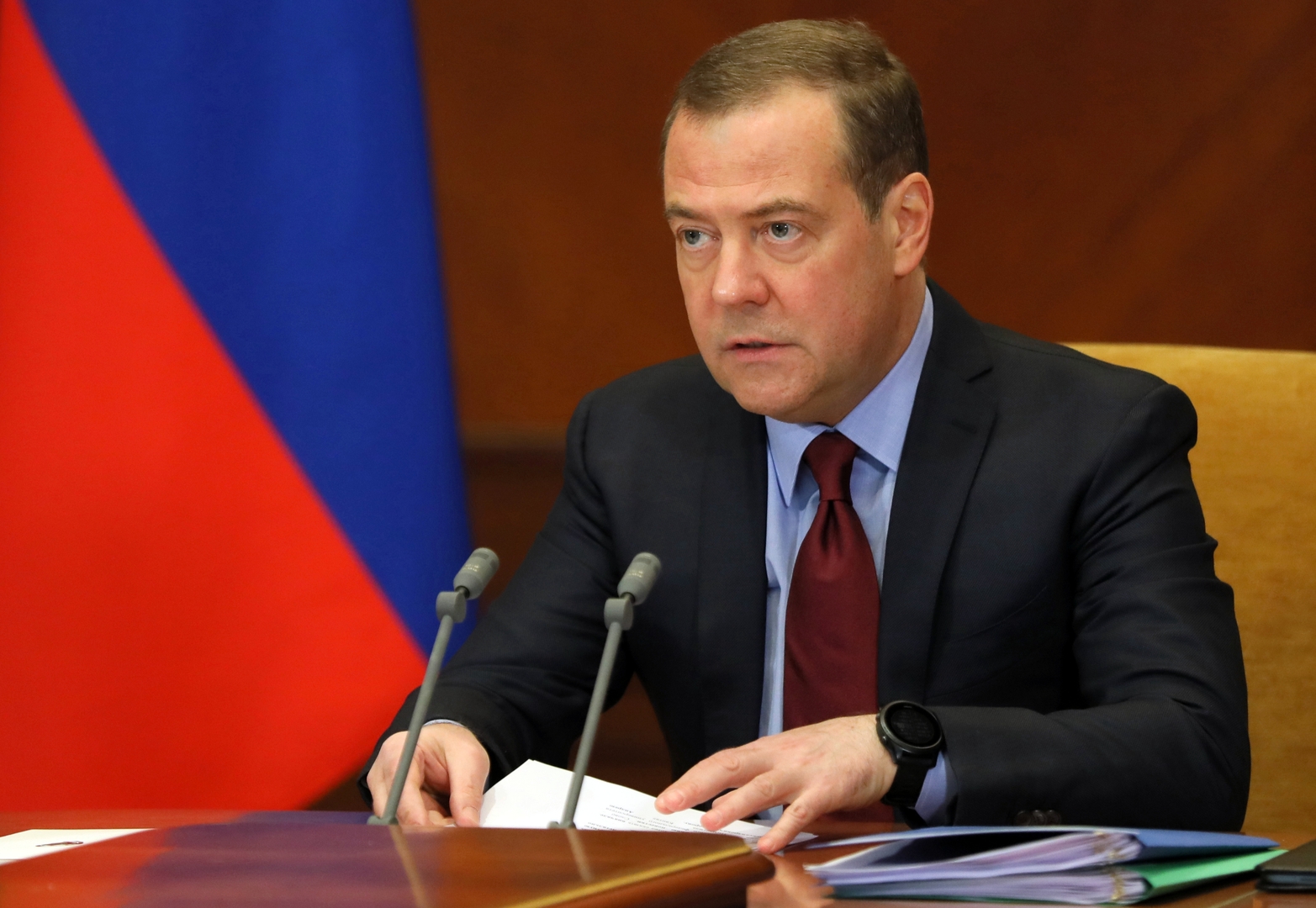 2023-05-03T18:36:50+00:00
Shafaq News/ The Russian Deputy Chairman of the Security Council, Dmitry Medvedev, has called for the assassination of Ukrainian President Volodymyr Zelensky and members of the Ukrainian government.
The call for killing Zelensky followed Russia's accusation of Ukraine of attacking the Kremlin with drones overnight in an attempt to kill President Vladimir Putin.
"After today's terrorist attack, there are no options left other than the physical elimination of Zelensky and his clique. He is not even needed to sign the act of unconditional capitulation..." wrote Medvedev in his telegram channel.
Russia's State Duma urged Moscow to take strong measures in response to the attack saying, "It's about time to launch a missile attack on the Ukrainian President's residence."
Chairman of the State Duma, Volodin Vyacheslav Victorovich, has called for using weapons that can "destroy the Kyiv regime" and not to negotiate with Zelensky after the "alleged attack."
President Zelensky denied his country carried out a drone attack on the Kremlin. "We don't attack Putin or Moscow. We fight on our territory. We are defending our villages and cities," he said, speaking on a visit to Finland.
Earlier, US Secretary of State Antony Blinken said he could not validate Russia's accusation that Ukraine had tried to kill Putin. However, he said he would take anything the Russian presidency noted with a "very large shaker of salt."