Russia's Wagner group claims full control of Bakhmut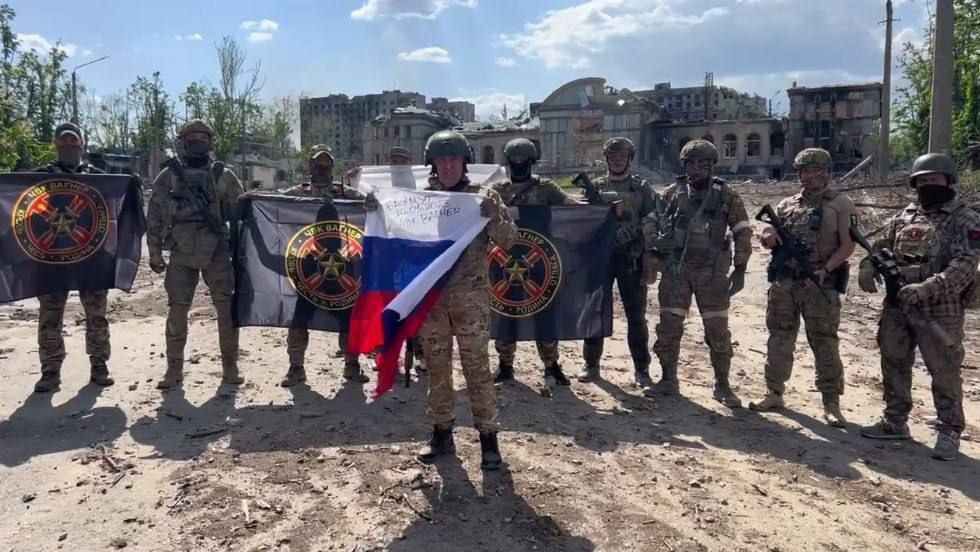 2023-05-20T15:02:31+00:00
Shafaq News/ The head of Russia's Wagner mercenary group, Yevgeny Prigozhin, on Saturday claimed full control of the Ukrainian city of Bakhmut, the focus of the longest and bloodiest battle of the war.
Reuters could not independently confirm the claim, made by Prigozhin in a video in which he appeared in combat fatigues in front of a line of fighters holding Russian flags and Wagner banners.
"Today, at 12 noon, Bakhmut was completely taken," Prigozhin said. "We completely took the whole city, from house to house."
He said that his forces would withdraw from Bakhmut from May 25 for rest and retraining, handing over control to the regular Russian army.
Distant explosions could be heard in the background as Prigozhin spoke during the video.
Prigozhin taunted Ukrainian President Volodymyr Zelenskyy and US President Joe Biden, who were taking part in a Group of Seven summit in Japan on Saturday where the Ukraine war was front of mind for world leaders.
Addressing Zelenskyy, Prigozhin said, "Today when you see Biden, kiss him on the top of his head, say hi to him from me."
Prigozhin repeated complaints he has frequently made in the past that his forces suffered far heavier losses than necessary because of inadequate support and ammunition supplies from the army.
Earlier this month he had threatened to pull his troops out after publishing a furious tirade against Defense Minister Sergei Shoigu while standing in a field of bloodied corpses.
Because of Russian bureaucracy and the "whims" of Shoigu and Chief of Staff Valery Gerasimov, "five times more guys died than they should have," he said in Saturday's video.
His victory claim followed fierce fighting around the city in the past week in which Ukraine said it pushed back some Russian forces.
British defense intelligence said on Saturday it was "highly likely" that Russia had deployed up to several battalions to reinforce the Bakhmut sector, following Ukrainian tactical gains on the flanks of the town. It said this represented a "notable commitment by the Russian command."
"Russia's leadership likely continue to see capturing Bakhmut as the key immediate war aim which would allow them to claim some degree of success in the conflict," it said on Twitter.
Prigozhin has himself acknowledged that Bakhmut, a city of 70,000 people before the war, had no strategic significance, but it took on huge symbolic importance for both sides because of the sheer intensity of the fighting and the scale of losses.