Kuwait seeks urgent dialogue following Iraqi court's controversial verdict on maritime navigation treaty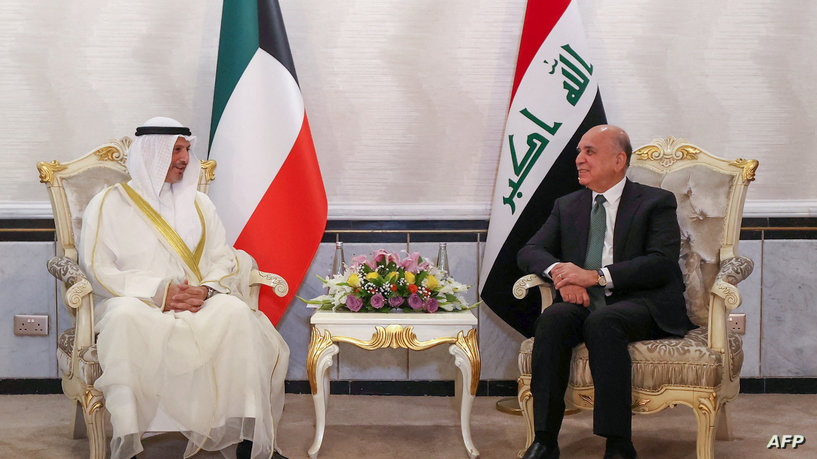 2023-09-19T16:58:52+00:00
Shafaq News/ The Kuwaiti government has implored Iraq to address a recent ruling by the Iraqi Federal Supreme Court declaring the bilateral agreement on maritime navigation in the Khawr Abdallah waterway unconstitutional.
On September 4th, the supreme juridical entity in Iraq decreed the Iraqi parliament's ratification of the treaty, inked in Baghdad in 2012 and later ratified by both legislative assemblies in 2013, breached the constitutional provisions stipulating that treaties and international agreements necessitate endorsement through a law enacted by a two-thirds majority of the parliament members.
Kuwaiti Foreign Minister Sheikh Salem Al-Jaber Al-Sabah expressed profound dismay at the ruling, stating in televised remarks, "We hope the Iraqi government will take the necessary steps to address this matter," underscoring the necessity to honor Kuwait's sovereignty and the sacrosanct agreement nurtured over years.
Sheikh Salem reiterated the gravity of the situation while in New York, stating he sought to apprise Gulf Cooperation Council (GCC) foreign ministers, friendly nations, and the UN Secretary-General of the intricate details enveloping the judicial pronouncement.
"Here we are, after more than 30 years (since the Iraqi invasion of Kuwait), hearing the same thing from the Iraqi side. We strongly denounce this," he lamented.
His sentiment found solidarity in a meeting with the U.S. Secretary of State, where GCC ministers unequivocally supported Kuwait's standpoint.