Death toll in Turkey, Syria earthquake surpasses 15,000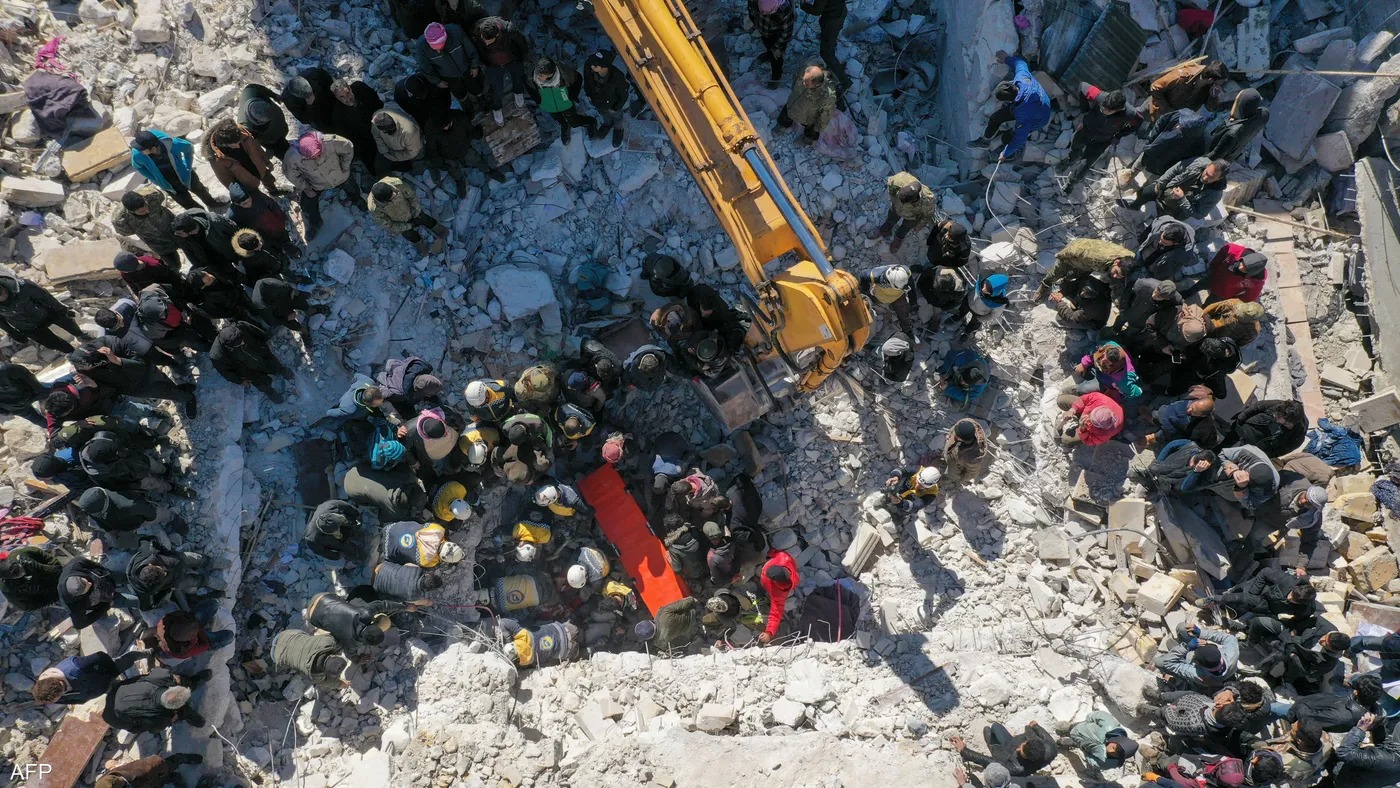 2023-02-09T05:45:18+00:00
Shafaq News / The death toll from the catastrophic earthquake that hit Turkey and Syria rose to more than 15,000 as more bodies were pulled from the rubble of collapsed homes in the stricken zone, Turkey's disaster management agency said Thursday.
The agency said 12,391 people had been confirmed killed in Turkey after Monday's early morning earthquake and series of aftershocks, which brought down thousands of buildings in southeastern Turkey.
On the other side of the border in Syria, another 2,902 people have been reported to have been killed.
Rescue workers continued to pull living people from the damaged buildings but hope was starting to fade amid freezing temperatures more than three full days since the quake hit.
Turkey's President Recep Tayyip Erdogan visited the especially hard-hit Hatay province on Wednesday, where residents have criticized the government's efforts, saying rescuers were slow to arrive.
Erdogan, who faces a tough battle for reelection in May, reacted to mounting frustration by acknowledging problems with the emergency response to Monday's 7.8-magnitude quake, but said the winter weather had been a factor. The earthquake also destroyed the runway at Hatay's airport, further disrupting the response.
"It is not possible to be prepared for such a disaster," Erdogan said. "We will not leave any of our citizens uncared for." He also hit back at critics, saying "dishonorable people" were spreading "lies and slander" about the government's actions.
(The Wahshington Post)