Beijing preps sharp, cold shoulder for Blinken visit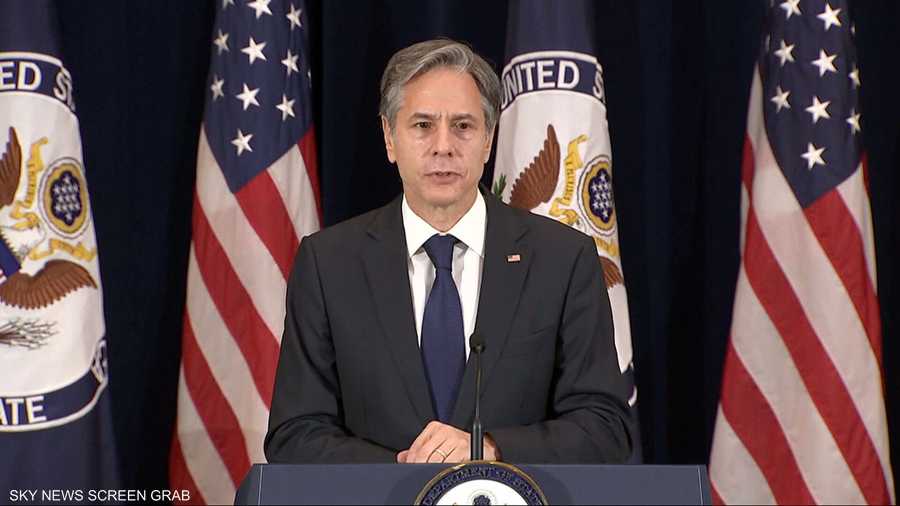 2023-06-17T16:24:39+00:00
Shafaq News/ The U.S. secretary of State is finally headed to Beijing, but the "thaw" in relations predicted by the administration may be slow to follow.
Antony Blinken is set to arrive in China this weekend for a series of meetings with senior officials including Chinese Foreign Minister Qin Gang. A senior State Department official who spoke on condition of anonymity told reporters to "stay tuned" regarding whether Blinken might meet with paramount leader Xi Jinping. The trip comes four months after Blinken's initially planned visit was scuttled by the furor over a Chinese spy balloon found traversing the United States.
Since then, the Biden administration has repeatedly expressed its desire to reschedule Blinken's visit, outreach that Beijing has repeatedly rebuffed. The administration hopes this trip will be at least the first step toward an eventual summit between President Joe Biden and Xi.
The administration describes Blinken's trip as part of a longer-term effort to cool the bilateral rancor that has effectively frozen high-level diplomatic dialogue for almost five months.
"It's not a matter of one trip and one conversation," the senior State Department official said. Blinken will use his Beijing meetings "to disabuse China of some of the misperceptions it has about what we're trying to do even as we're also very clear about our intent when it comes to standing up for our interests and trying to advance our values."
U.S. officials say Blinken's agenda will include tensions over Taiwan, unjustly jailed U.S. citizens in China and Beijing's alignment with Russia's war on Ukraine. Still "some sort of breakthrough or transformation in the way that we deal with one another" is unlikely, Assistant Secretary of State for East Asian and Pacific Affairs Daniel Kritenbrink told reporters on Wednesday.
Blinken will also underscore the objectives of U.S. economic policy toward China. "We are very determined to de-risk…. We're not about decoupling. We're not about containing China. We're not about trying to hold it back economically," the state department official said.
Chinese officials head into those meetings reiterating a narrative of China as a victim of U.S. suppression and containment efforts.
The U.S. should "stop interfering in China's internal affairs and undermining China's sovereign security and development interests in the name of competition," Chinese Foreign Minister Qin Gang said in a readout of his phone call with Blinken on Wednesday. Blinken's one-sentence summary of that call focused on avoiding "miscalculation and conflict."
Beijing isn't toning down that combative rhetoric. Successful dialogue with China requires the U.S. "to give up the illusion of dealing with China 'from a position of strength," Chinese Foreign Ministry spokesperson Wang Wenbin said on Friday in reference to Blinken's trip.
Last month President Joe Biden predicted a "thaw" in U.S.-China relations. Within days, Chinese Minister of Commerce Wang Wentao had flown to the U.S. for meetings with Secretary of Commerce Gina Raimondo and U.S. Trade Representative Katherine Tai. But Beijing's denial of a request by Defense Secretary Lloyd Austin to meet with his counterpart Li Shangfu at the Shangri La Dialogue defense summit in Singapore earlier this month suggested that bilateral ties remained tenuous outside of the economic sphere.
"The script appears to have flipped — it feels like Beijing is granting a favor by merely allowing Blinken to go," said Ivan Kanapathy, former director for China, Taiwan and Mongolia at the National Security Council. "Beijing is accepting a Blinken visit as a step toward engaging [Treasury Secretary Janet] Yellen, who they see as more favorable to their priorities and interests," Kanapathy said.
T…