kurdistan Parliament Secretary addresses recent PUK members' statements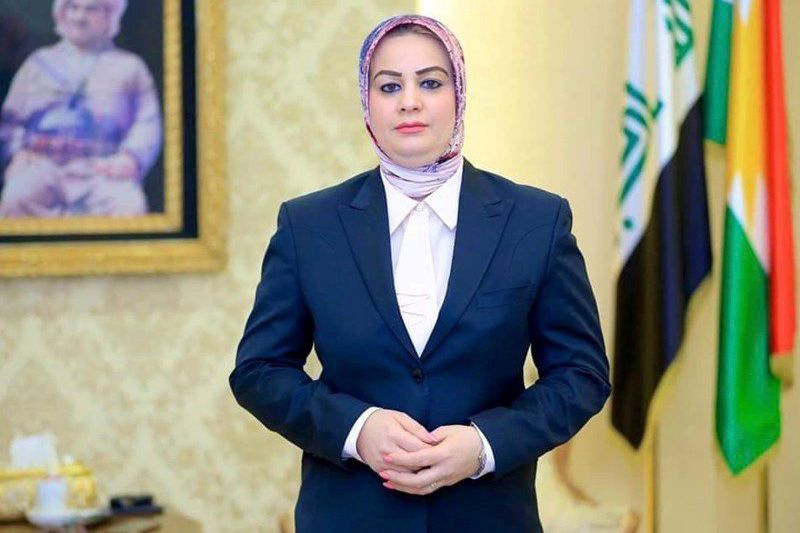 2023-05-23T20:10:50.000000Z
Shafaq News / The media office of the Parliament Secretary in Kurdistan Region responded on Tuesday to remarks made by parliamentarians from the Patriotic Union of Kurdistan bloc.
In a statement, the office expressed its concern over "several inappropriate statements and actions, far removed from parliamentary decorum and ethics, by some members of the Patriotic Union of Kurdistan bloc against Parliament Secretary Mona Qahwaji, following the recent session of the Kurdistan Parliament and the reactivation of the Independent High Electoral Commission."
"We hereby declare to the public that the Parliament Secretary, as part of the presidential body, has fully discharged her legal duties and has endorsed the activation of the Independent Electoral Commission in order to preserve the constitutional institutions in the Kurdistan Region and safeguard them from a legal vacuum, ensuring the elections take place as scheduled," added the office.
Furthermore, the office affirmed that "the statements and actions of the few members within the Patriotic Union of Kurdistan bloc hold no significance for the Parliament Secretary and will not impede her commitment to upholding the applicable laws and protecting the integrity of the region."