Turkish Artillery Shelling Sparks Fires in Northern Iraqi Villages, Eyewitnesses Allege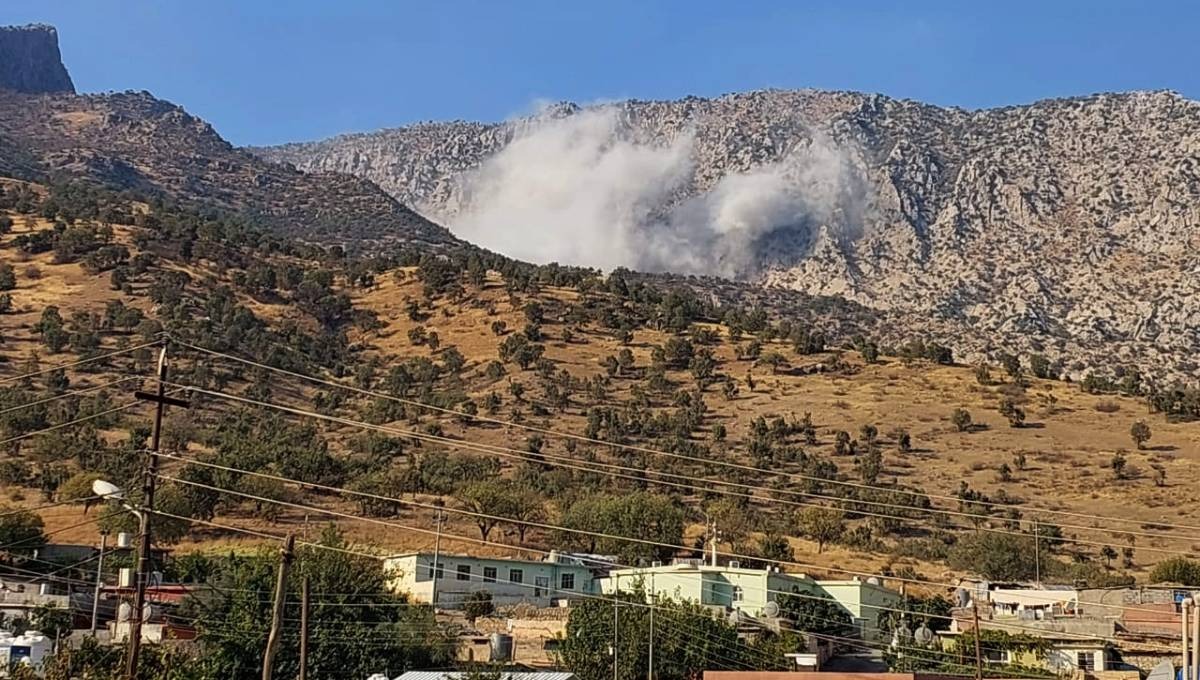 2023-07-15T12:20:15+00:00
Shafaq News/ Eyewitnesses have reported that Turkish artillery shelling has resulted in fires breaking out in farms and forests in two villages in northern Iraq's Amadiya district.
The incidents, allegedly caused by Turkish forces, were recounted by witnesses who spoke to Shafaq News agency.
According to the witnesses, the shelling took place on Saturday, targeting the villages of Burji and Sarkli. The artillery strikes ignited fires in the surrounding forests and farmlands, posing a significant threat to the residents.
Despite ongoing efforts, the responsible authorities have encountered difficulties in extinguishing the fires, as stated by witnesses. Consequently, the fires continue to burn, exacerbating the situation.
These incidents underscore the escalating tensions in the region attributed to Turkish military operations, resulting in collateral damage and environmental hazards for nearby communities. The extent of the damage caused by the fires is yet to be fully assessed.
Prompt attention and coordinated actions are crucial for safeguarding civilian safety and mitigating the environmental impact of the fires. Initiatives are underway to seek assistance in combating the fires and supporting affected individuals.
At the time of reporting, Turkish or local authorities have released no official statements regarding the alleged shelling and subsequent fires.