Kurdistan's President, Premier Welcome the return of PUK ministers to KRG Meetings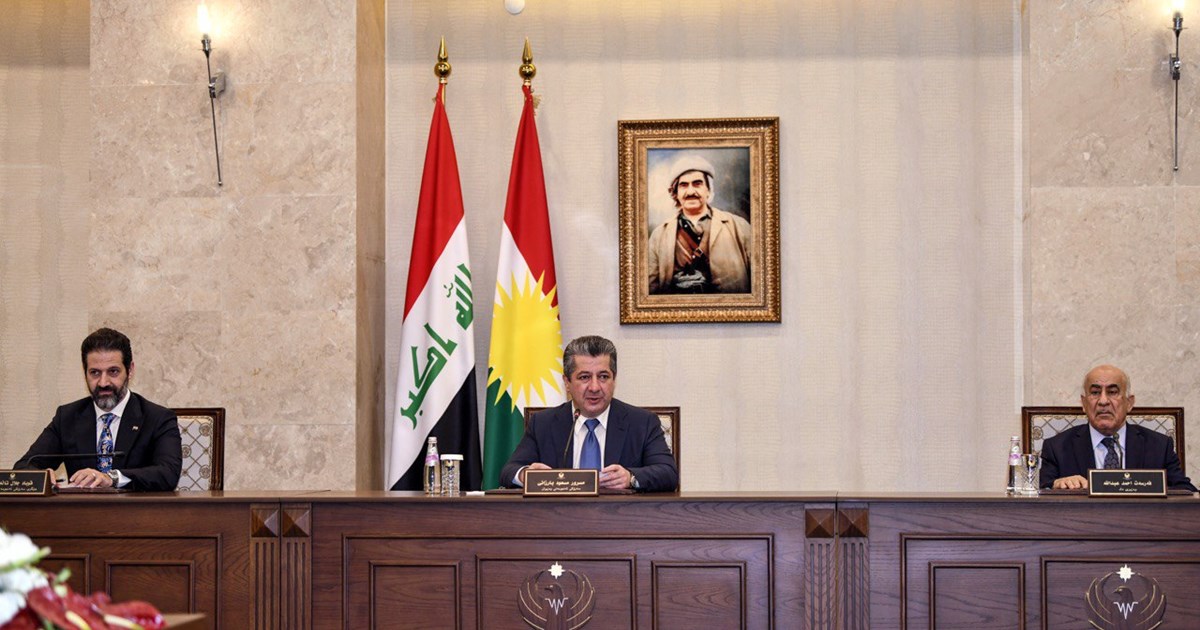 2023-05-14T16:43:42+00:00
Shafaq News/ Kurdistan's President and Prime Minister on Sunday welcomed the convention of the Kurdistan Regional Government (KRG) as the ministers affiliated with the Patriotic Union of Kurdistan (PUK) rejoin the cabinet meetings after a seven-month hiatus.
Led by Prime Minister Masrour Barzani and attended by bis Deputy, Qubad Talabani, the meeting addressed a range of important issues, according to an official readout.
Prime Minister Barzani warmly welcomed the return of the PUK ministerial team to cabinet meetings, reiterating KRG's support for the national reconciliation initiative launched by the Kurdish leader, Masoud Barzani.
"We stand in solidarity and unity with the Kurdish parties in defending national interests," he said.
The meeting covered a spectrum of key topics, including the latest developments in resuming oil exports from the Kurdistan Region under a 2023 agreement between the regional and federal governments.
Barzani confirmed that the regional government had fulfilled all its obligations under the agreement and awaits a final agreement between the Iraqi and Turkish governments to resume oil exports from the region.
The cabinet, according to the readout, decided to conduct joint investigations via a special committee from the relevant agencies, addressing security files in general, away from political interference, and subsequently taking legal action.
Interior Minister Rebar Ahmed presented a report on the federal government's assessment of money laundering and terrorist financing activities in Iraq.
A statement by the region's presidency said, "we are pleased with the participation of the PUK ministerial team in today's cabinet meeting and hope that this marks the beginning of a process to resolve other internal issues in the region."
Advocating for unity and consensus in the Kurdistan region, the statement said the presidency will spare no effort to resolve all controversial issues via dialogue and endorse any attempt to bolster the entity of the Kurdistan region.