Kurdistan Parliament session disrupted, election commission activated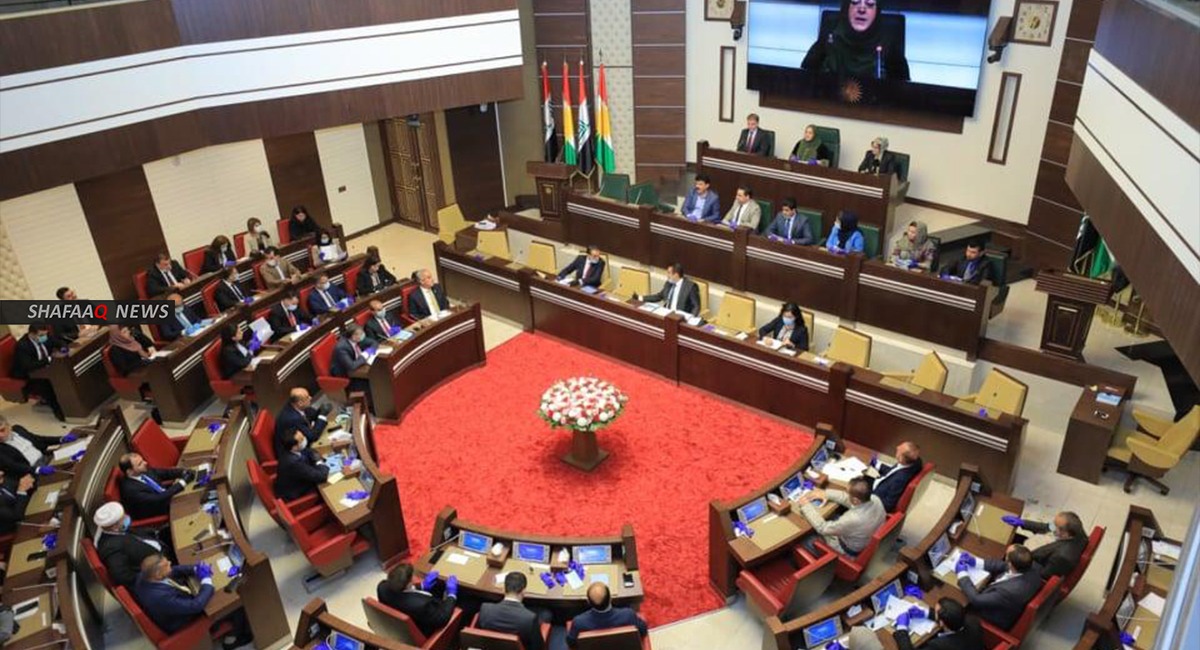 2023-05-22T12:22:37.000000Z
Shafaq News / Deputy Speaker of the Kurdistan Parliament, Hemin Hawrami, issued a clarifying statement regarding the altercations witnessed during Monday's session.
Hawrami, a leading figure in the Kurdistan Democratic Party, said in the statement that the Parliament Speaker, Rewaz Faiq, who is a member of the Patriotic Union of Kurdistan, attempted to unlawfully and irregularly end the session and leave. In accordance with the powers granted to the Deputy Speaker of Parliament in Article 19 of the Internal Regulations, Hawrami presided over the session.
He further explained that since the start of the session, the legal quorum was ensured, and the agenda was fully legal and procedural. The Parliament Speaker does not possess the authority to postpone the session based on the third paragraph of Article 18 of the Internal Regulations.
Instead, if a postponement is deemed necessary, according to the second paragraph of Article 48, it requires the authority of the presidency with the approval of the parliamentary majority. As the majority of the presidency members and parliamentary council members favored the continuation of the session, they declare:
Firstly, all the meeting's outcomes must hold their legal value and abide by their rules.
Secondly, due to the Speaker's departure from the hall and the parliamentary building, she is considered absent.
Consequently, in accordance with the first paragraph of Article 19 of the Internal Regulations, the Deputy Speaker exercises all his powers without requiring any authorization. Therefore, any message signed by the Deputy Speaker regarding the results of Session No. 4 on 22-5-2023 carries full legal value when sent to any institution.
In a parallel context, Hawrami stated in a press conference held after the parliamentary session that "the issue of the election commission is sensitive due to the limited time available to conduct the elections. Yesterday, we tried extensively with the Parliament Speaker to include the topic of the commission in the session's agenda to follow the legal procedures."
Earlier on Monday, the Kurdistan Parliament resumed its session after it was adjourned due to "a physical brawl among deputies" and voted to activate the Independent High Electoral Commission.
According to a correspondent from Shafaq News Agency, the Kurdistan Parliament voted to activate the independent electoral commission, with 58 deputies voting in favor of the resolution.
Political disputes, particularly between the Kurdistan Democratic Party and the Patriotic Union, have hindered the decision-making process regarding the elections, despite the President of the Kurdistan Region, Nechirvan Barzani, setting November 18, 2023, as the date for the sixth parliamentary elections in the region.