KRG secures federal funding for employee salaries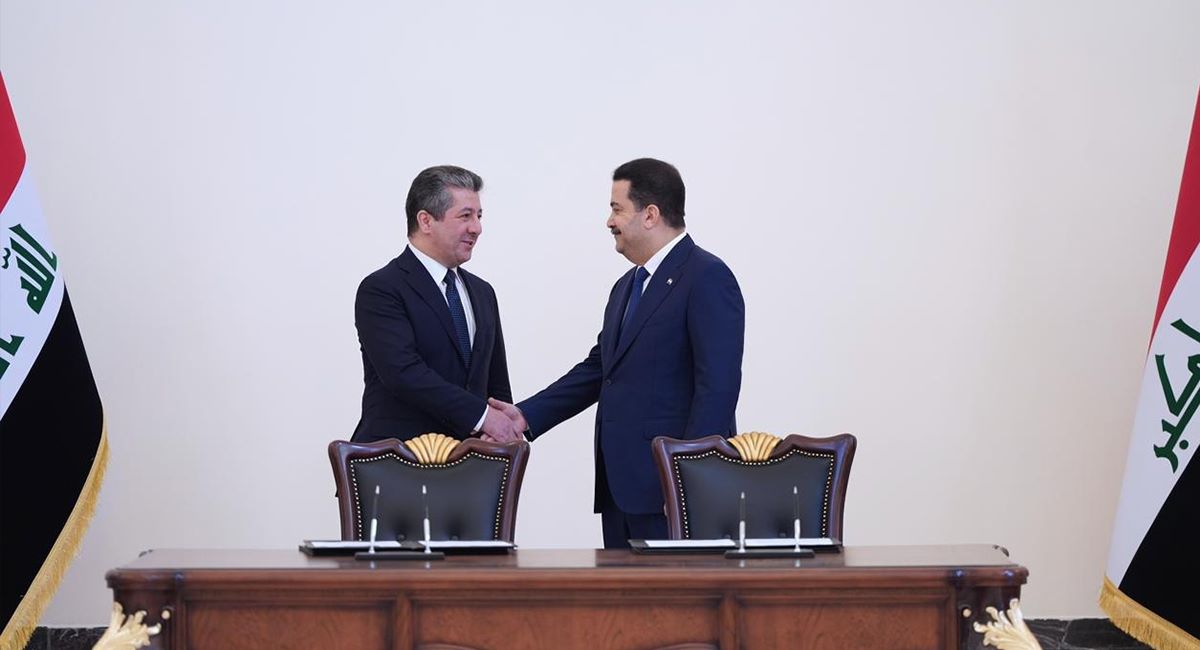 2023-09-17T14:21:08+00:00
Shafaq News / On Sunday, the Prime Minister of the Kurdistan Region (KRI), Masrour Barzani, conducted a phone call with the federal Prime Minister, Mohammed Shia Al Sudani. During the call, Barzani expressed his gratitude to Al Sudani for his support in reaching an agreement concerning the issue of salary recipients in KRI.
Barzani also conveyed his hope that this agreement would serve as the foundation for resolving all outstanding issues between KRI and Baghdad through dialogue and per the constitution and signed agreements.
A political source reported on Sunday that the federal cabinet had approved financing for the Kurdistan Regional Government (KRG) to cover employee salaries for the last three months. PM Barzani expressed his appreciation for the federal government's support in securing the salaries of citizens.
Article 13 of the budget law obligates KRI to deliver no less than 400,000 barrels of crude oil daily to the State Oil Marketing Organization (SOMO) for export through the Ceyhan port or for local use in case of non-export.
The issue of KRI's oil and non-oil revenues has been contentious for several years, with no resolution in sight. In recent years, Baghdad has adopted a new mechanism for disbursing the Region's share of the budget, involving financial loans to enable KRG to pay employee salaries, which are often delayed by several months.