Erbil hosts the annual "al-Saddara" festival: the hat of culture and knowledge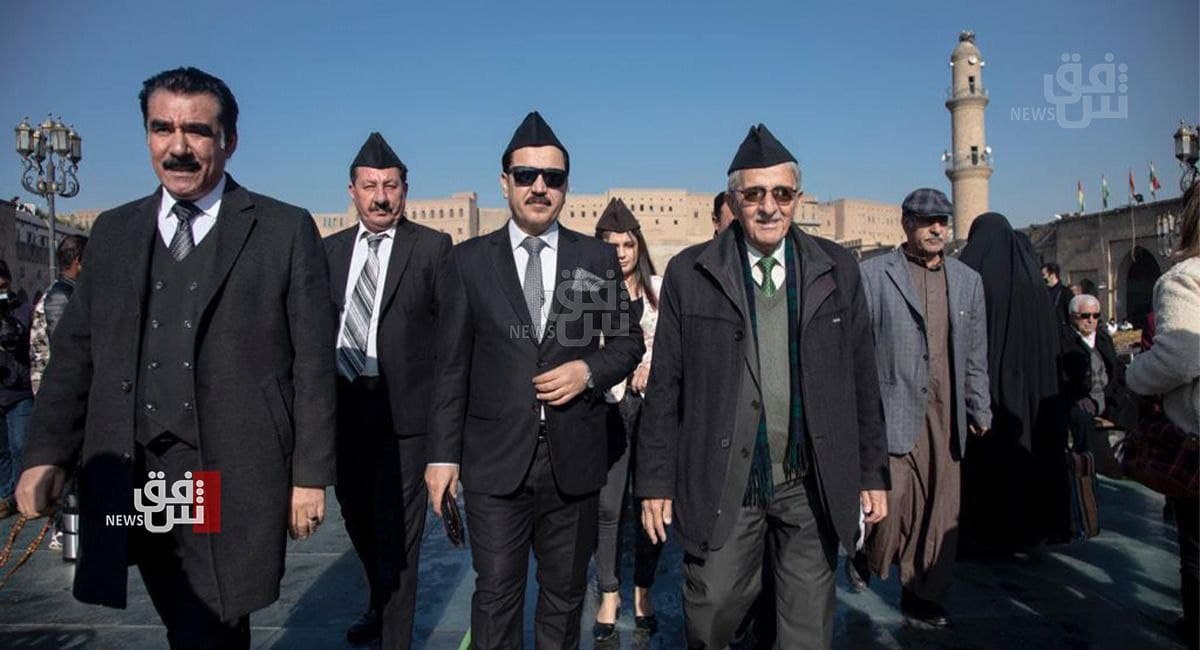 2021-12-28T18:49:02.000000Z
Shafaq News/ The museum and the archive of Erbil's Education Directorate organized on Tuesday the annual "al-Saddara" festival to spur the locals to wear this traditional hat.
The festival themed "al-Saddara: the hat of Education and knowledge" included a play and a tour inside the Qaysariyah market of Erbil near the ancient fort, among other activities.
The administrator of the archive and museum, Omed Barzanji, "al-Saddara al-Faysaliya [the hat of Faysal] in reference to Prince Faysal, represents education, knowledge, and culture. It is a cultural heritage."
"King Faysal I brought this hat to Iraq. During a visit to Italy, a fabric factory owner gave this hat to him as a gift. King Faysal liked it and instructed rendering an official wardrobe for public figures, state officials, and army officers."