Barzani affirms legal authority in setting Kurdistan elections date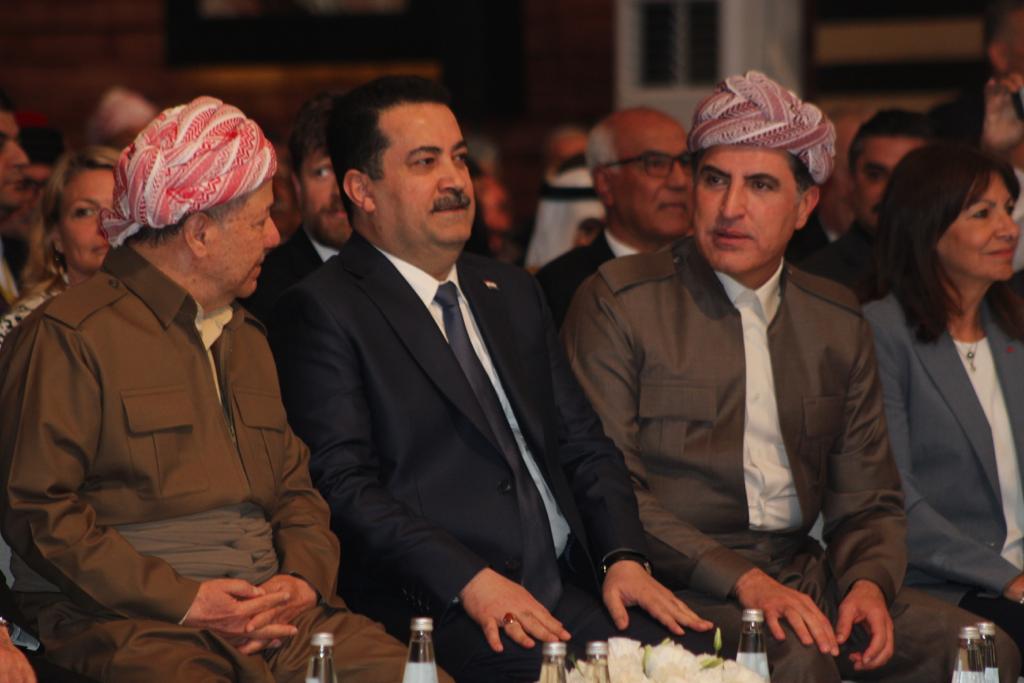 2023-05-11T12:25:00+00:00
Shafaq News / President Nechirvan Barzani of the Kurdistan Region confirmed on Thursday that he had exercised his lawful powers by determining the date for the region's parliamentary elections.
These remarks were made during a statement he delivered to journalists on the sidelines of the grand opening ceremony of the Barzani National Memorial in the Barzan region, attended by a vast and prominent political gathering from both the regional and national levels in Iraq.
President Nechirvan Barzani stated to the press that he had utilized his legal prerogatives by fixing a date for the legislative elections within the region, with the remaining responsibility lying on the shoulders of the Kurdistan Parliament, namely the activation of the Independent High Electoral Commission.
He further added, "We are awaiting the implementation of these measures following the Kurdish political factions' compliance with the call issued by the Kurdish leader, Masoud Barzani, to convene for dialogue in the coming days, in order to overcome differences and ensure the timely conduct of the scheduled elections."
Addressing the political agreement reached between the factions of the State Administration Alliance, which led to the formation of the federal government under the leadership of Mohammed Shia al-Sudani, the President of the Region delved into the matter.
Barzani emphasized that the Kurdistan Democratic Party and the Patriotic Union of Kurdistan are jointly participating in this coalition, and it is undoubtedly certain that we, the Kurdish political forces, will be able to better achieve the rights of the Kurdish people together.
Regarding the coordination between the two main Kurdish parties and the other political forces aligned within the State Administration Alliance, the President regarded it as "commendable." He expressed his hope, saying, "I hope that we will witness a new chapter in the region characterized by agreement, understanding, and collaborative efforts in the service of Kurdistan and all of Iraq."