Barzani advocates for constitutional safeguards in KDP meeting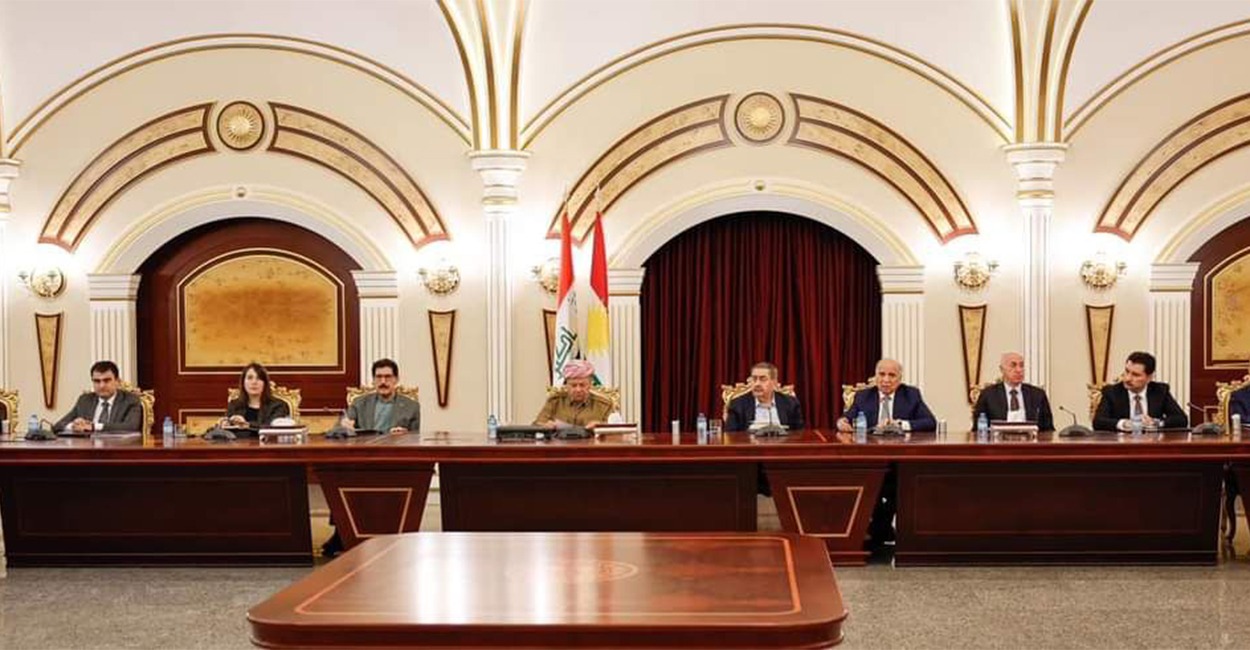 2023-08-18T05:32:22+00:00
Shafaq News / Kurdish leader Masoud Barzani convened with dignitaries from the Kurdistan Democratic Party (KDP) and other prominent figures at his headquarters in Erbil.
A communiqué dispatched from Barzani's quarters outlined that the discourse during the meeting gravitated toward the prevailing political milieu and its latest developments.
The statement expounded that Foreign Minister and Political Bureau member Fuad Hussein presented a succinct overview of ongoing preparations for the upcoming Provincial Council elections, in tandem with the pivotal legislations earmarked for deliberation within the Iraqi Parliament during this legislative session. These legislative propositions encompass the Oil and Gas Law, Union Council Law, and the Federal Court Law.
Quoting Barzani, the statement encapsulated his sentiment: "Irrespective of the vicissitudes that transpire within the political arena, we steadfastly champion an equitable cause. Our commitment remains steadfast to the core tenets of consensus, partnership, and equilibrium. The constitutional rights of Kurdistan and its populace demand safeguarding, for this region is the culmination of an arduous struggle waged in the pursuit of liberty."