Al-Abadi, top Kurdish officials: to solve the Baghdad-Erbil issues through dialogue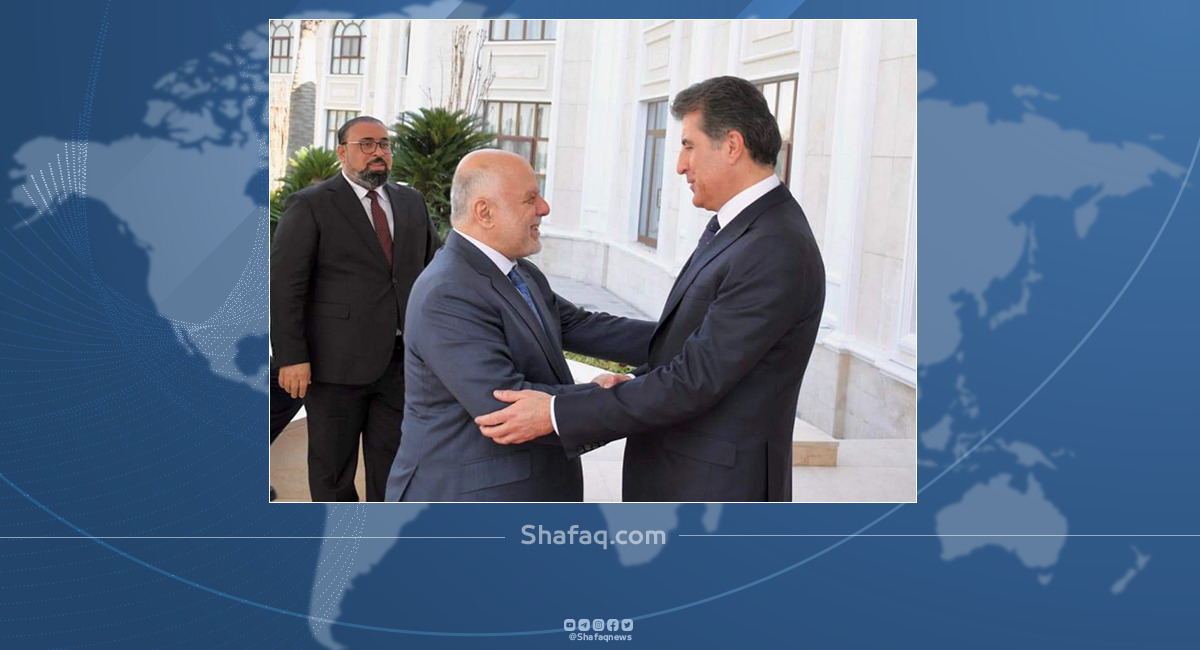 2023-03-01T15:14:07+00:00
Shafaq News/ The head of the Al-Nasr (Victory) Coalition, Haider Al-Abadi, on Wednesday, held talks with the President of the Kurdistan Region, Nechirvan Barzani, and the prime minister. Masrour Barzani.
Al-Abadi, the former Iraqi prime minister, officially visits the Kurdistan Region.
Al-Abadi's office said the former prime minister discussed with top Kurdish officials discussed the situation in the country, the government's work, the government's decisions to reform some sectors, and the importance of solving the existing problems between the federal and the Kurdish government through dialogue based on the constitution.
They also discussed ways to provide the "best services to citizens."