Activists protest detention of Syrian refugees in Iraq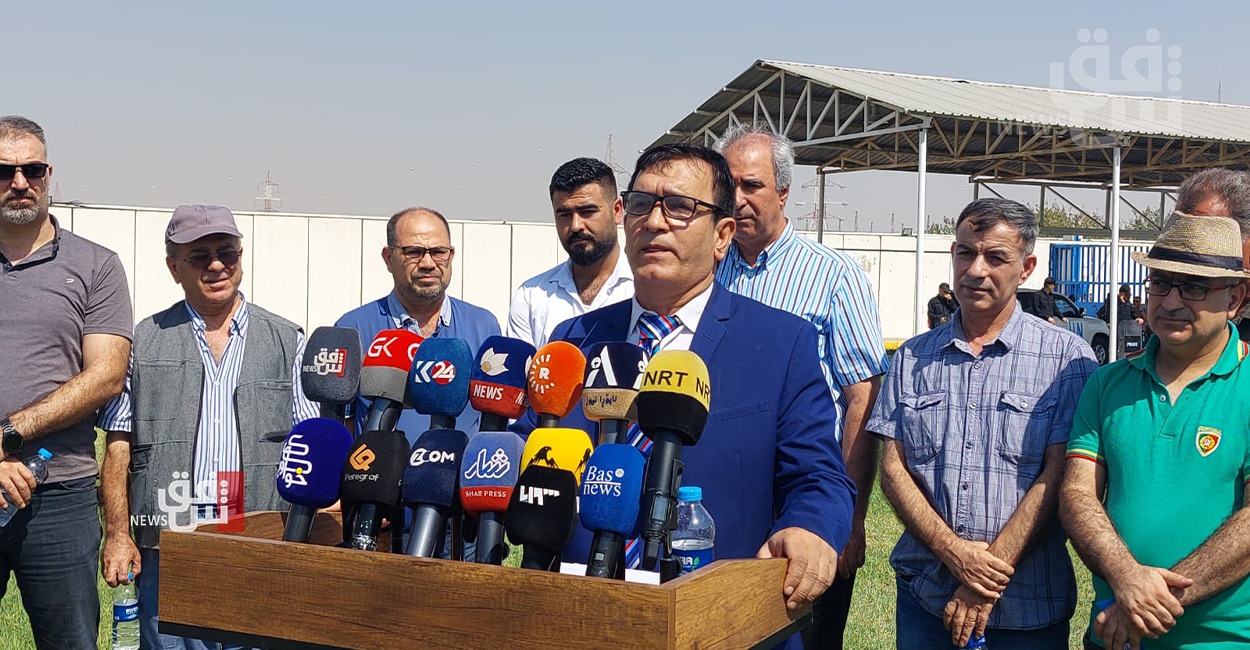 2023-08-23T09:15:28+00:00
Shafaq News / A group of activists and Syrian humanitarian organizations organized a protest in front of the United Nations representation, where they submitted a memorandum calling for the release of more than 400 Syrian refugees detained by Iraqi authorities.
At a press conference, the head of the humanitarian organization "Rosh," Rashid Ali, stated that "around two thousand Syrian refugees have arrived in Iraq. Upon their arrival, Iraqi authorities have detained 350 refugees in Mosul prison and 71 others in Baghdad."
Ali urged both the Baghdad and Erbil governments, as well as the United Nations, to "expedite the release of these refugees, as their detention contradicts the principles of the Iraqi constitution, given that their entry into Iraq is both humanitarian and political."
He further emphasized that "the Iraqi authorities' decision to hand over some of them to Syria is an unlawful step according to international law and unconstitutional according to the Iraqi constitution."
It should be noted that the Iraqi authorities had handed over a number of Syrian refugees to Syrian authorities two months ago, a move that raised concerns regarding the adherence to international legal norms and the rights of refugees.