CTS apprehend four ISIS terrorists in KRI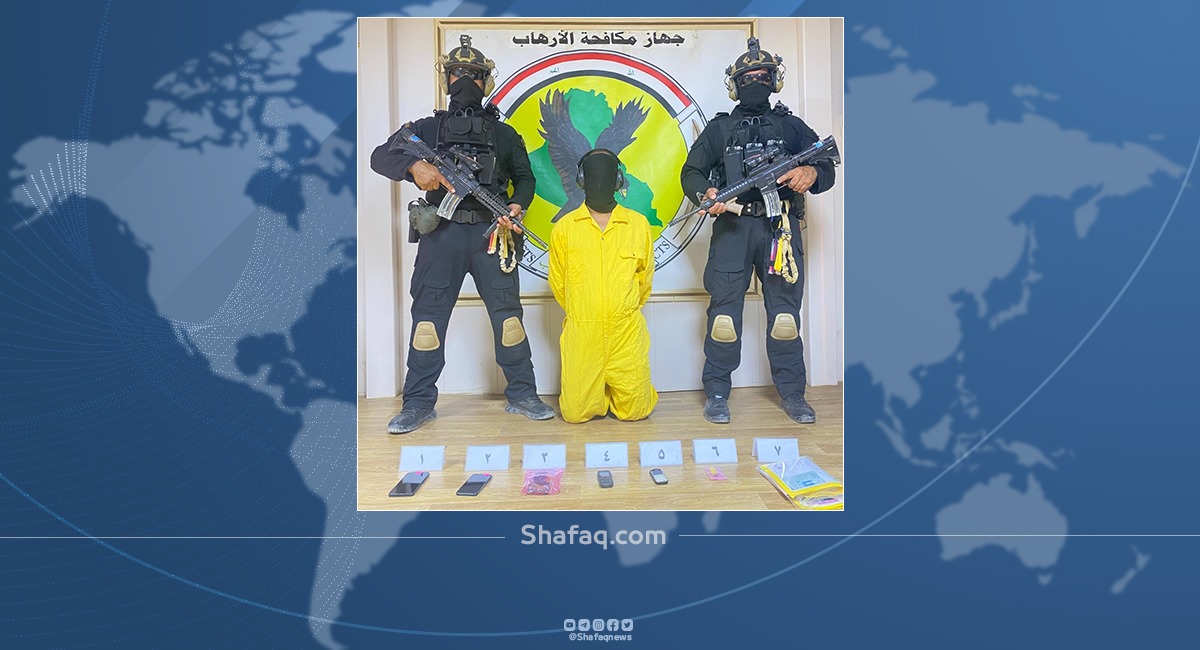 2023-09-04T08:34:27+00:00
Shafaq News / In a joint operation conducted in collaboration with authorities in Erbil and al-Sulaymaniyah within the Kurdistan Region, Iraq's Counter-Terrorism apparatus made a significant breakthrough on Monday, apprehending four terrorists, among them an explosives expert.
In a statement, the Iraqi Security Media Cell reported, "In accordance with the directives of the Commander-in-Chief of the Armed Forces, General Mohammed Shia al-Sudani, and under the supervision of the Chief of the Counter-Terrorism Service, Lieutenant General Abdulwahab al-Saadi, a series of precision operations were carried out, resulting in the arrest of (4) terrorists affiliated with the terrorist organization, ISIS."
The statement detailed that, through coordinated efforts with the Counter-Terrorism Directorate in Erbil, one of the captured individuals, identified as (W.M.M), holding the position of explosives expert within the northern sector of ISIS, was apprehended. Additionally, in separate missions and in collaboration with al-Sulaymaniyah Counter-Terrorism Regiment, two terrorists were apprehended in the Bazian and Chemchemal areas of al-Sulaymaniyah province.
Further operations were conducted by a specialized unit of the Counter-Terrorism Service, leading to the capture of another terrorist in Kirkuk.