OPEC+ trims crude output to lowest point in nearly two years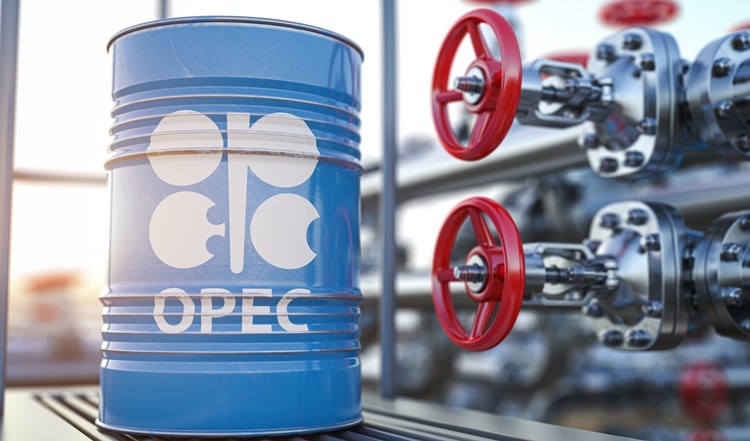 2023-08-10T08:31:49+00:00
Shafaq News/ OPEC+, comprising OPEC members and allied oil-producing nations, has reduced its crude oil production to the lowest level observed in almost two years during July. This reduction was primarily attributed to a substantial voluntary cut by saudi arabia and below-quota production by Iraq, as per a Platts survey conducted by S&P global commodity insights.
The recent sizeable cut initiated by Saudi Arabia and internal disruptions in Kazakhstan and Nigeria offset the gains in oil production seen in Iran and Iraq. These combined factors led to an overall decline of approximately 1 million barrels per day (bpd) of OPEC+ output monthly.
According to the survey, the 13 OPEC member countries produced 27.34 million bpd. At the same time, Russia and eight cooperating allies contributed an additional 13.06 million bpd, resulting in a combined output of 40.40 million bpd.
This output level marked the lowest recorded since August 2021, during which significant production cuts, initially implemented amidst the pandemic's impact, were gradually being reversed.
With several segments of the global economy facing considerable challenges, the OPEC+ coalition has returned to a strategy characterized by stringent supply constraints to bolster lower oil prices. Multiple member nations collectively announced reductions amounting to 1.2 million bpd from May through the culmination of May. Saudi Arabia declared an additional 1 million bpd cut for July, subsequently extended through September.
The survey data indicated that Saudi Arabia curtailed its oil production to 9.05 million bpd, a level not observed since July 2021. while the reduction was significant, it did not match the pledged cuts, resulting in a decrease of 940,000 bpd compared to the production volumes registered in June.
Meanwhile, in Iraq, production experienced a marginal uptick in July, reaching 4.21 million barrels, up by 8 thousand barrels from June's 4.13 million. Despite this increase, Iraq's production remained below the stipulated quota of 4.220 million barrels, falling short by 10 thousand barrels.
The effects of Saudi Arabia's production cuts were partially offset by heightened production levels in sanctioned Iran and Venezuela. Iranian oil production peaked in December 2018, hitting 2.76 million bpd, while Venezuelan production achieved its highest point since February 2019, reaching 810,000 bpd, according to the survey's results.
Russian oil production remained relatively stable throughout the month at 9.42 million bpd, with the nation continuing its shift towards eastern markets in response to the European Union's embargo and price limits set by the group of seven (g7) countries.
Despite maintaining a production level higher than initially forecasted at the onset of geopolitical tensions, Russia has now committed to reducing its crude oil exports by 500,000 bpd in August, followed by an additional 300,000 bpd cut in September, to stimulate price growth.