OPEC+ August crude oil production up 120,000 bpd, but below summer levels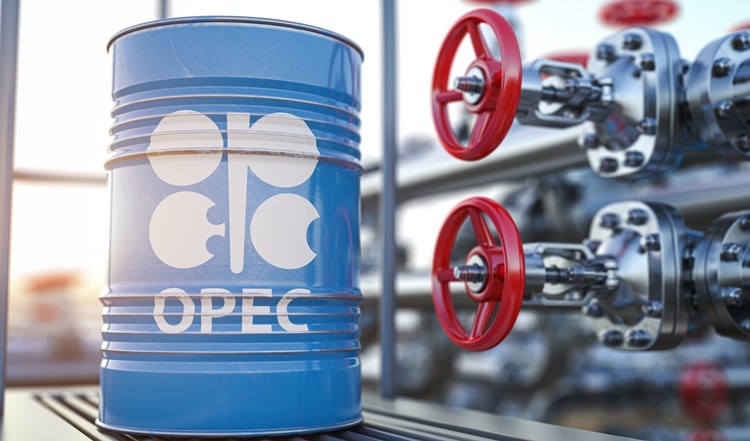 2023-09-09T07:16:20+00:00
Shafaq News/ OPEC+ member countries saw a collective increase of 120,000 barrels per day (bpd) in crude oil production during August, driven by rises in Iraq, Iran, and Nigeria, which partially offset additional cuts by Saudi Arabia and Russia. According to the latest Platts survey by S&P Global Commodity Insights, OPEC+ production averaged 40.52 million bpd for the month.
S&P Global Commodity Insights noted that despite the net increase in production, the group's output remains significantly lower than levels seen earlier in the summer. Saudi Arabia, in particular, implemented a voluntary reduction of one million bpd starting in July to support market prices.
The S&P survey findings revealed that Saudi Arabia's crude production reached 8.95 million bpd in August, marking a 100,000 bpd decrease from the previous month and its lowest level since May 2021.
Russia, the largest non-OPEC producer within the alliance, reduced its production by 20,000 bpd to 9.4 million bpd in August. Notably, Russia had committed in July to cut supplies by 500,000 bpd, although it specified that this reduction pertained to exports, not production.
Iraq reported a production increase of 110,000 bpd, primarily due to higher internal consumption. Meanwhile, Nigerian production grew by 60,000 bpd, and Iran's production reached 2.95 million bpd, marking its highest output level since November 2018.
On the non-OPEC side, Kazakhstan experienced a decline of 50,000 bpd due to field maintenance, while other non-OPEC allies maintained stable production levels, according to the survey.
The OPEC+ coalition as a whole continues to produce well below its assigned quotas, with a total deficit of 1.1 million bpd recorded in August, according to the survey's findings.