Gold shines amid Dollar decline, strongest week since April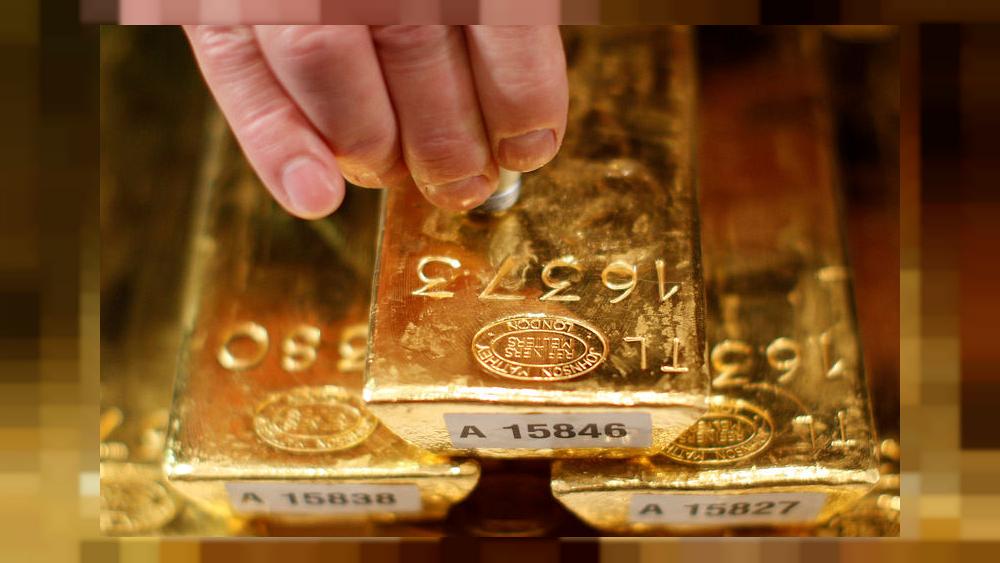 2023-07-14T08:31:41+00:00
Shafaq News / Gold prices were set on Friday for their biggest weekly gain since April, after rallying close to a one-month high, as markets scale back expectations of further U.S. interest rate hikes, sending the dollar to its lowest in more than a year.
Spot gold was little changed at $1,959.81 per ounce by 0504 GMT, and up 1.9% for the week. U.S. gold futures were flat at $1,964.00.
Making gold less expensive for overseas investors, the dollar index (.DXY) touched its lowest level since April 2022.
Gold's got room to sort of expand from here, said Matt Simpson, a senior market analyst at City Index, adding that the next major levels could be $1,985 to $2,000.
Data on Thursday showed U.S. producer prices barely rose in June, providing more evidence the economy had entered a disinflation phase.
Meanwhile, the number of Americans filing new claims for unemployment benefits unexpectedly fell last week, indicating the U.S. labor market remained tight.
Federal Reserve Governor Christopher Waller said on Thursday he's not ready to call an all clear on U.S. inflation and favors more rate hikes this year, saying the upcoming July meeting should bring an increase.
Markets have mostly priced-in another rate hike from the Federal Open Market Committee at its July 25-26 meeting, but expectations of further increases have dropped.
However, if the Fed does indicate more rate increases, "that could provide some nervousness (among gold investors)" Simpson added.
(Reuters)