Gold prices drop as dollar recovers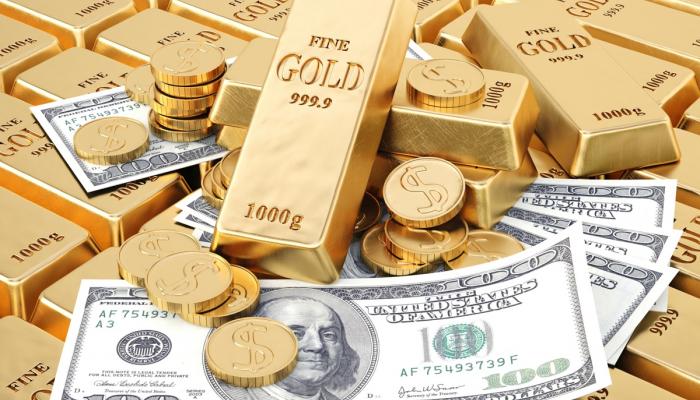 2020-08-11T08:11:17+00:00
Shafaq News / Gold prices dropped on Tuesday, as a relative rise in the dollar's value prompted some investors to reap the gains of the precious metal, which rose to a record high of two thousand dollars per ounce.
By 04:47 GMT, spot gold fell 0.5% to 2017.53 dollars an ounce, retreating from a high record that reached 2072.50 dollars/ounce, last week.
The dollar held its gains last night as investors pinned their hopes on a stimulus agreement in Washington, while the US Treasury yields rose from the lowest level in months.
As for the other precious metals, silver fell 1% to $ 28.86 an ounce, while platinum fell 0.8% to $ 979.12 an ounce. Palladium rose 0.7% to $ 2234.90 an ounce.