US Navy Commander Inspects USS Hamilton in Strait of Hormuz Amid Escalating Tensions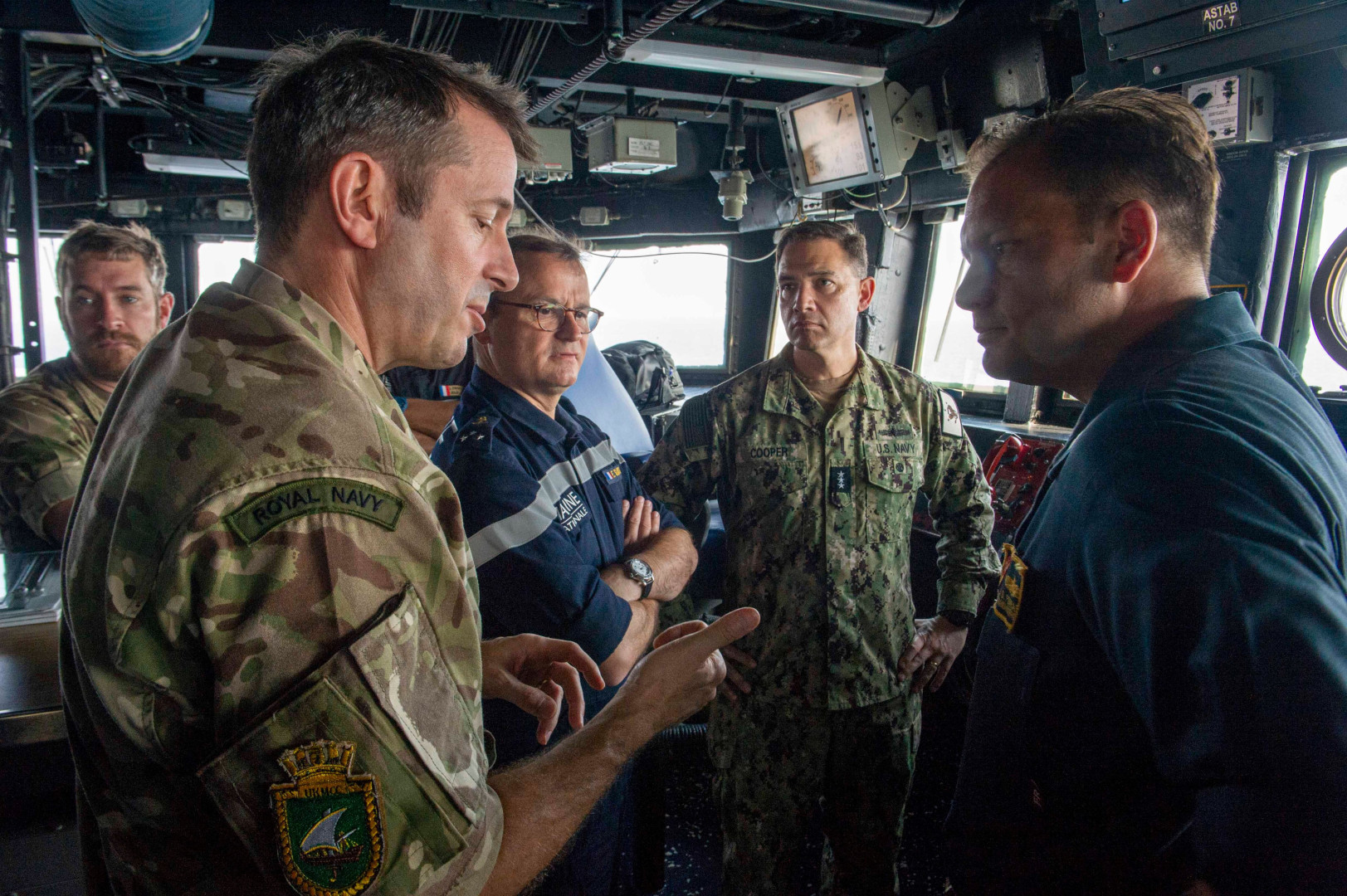 2023-05-19T19:12:00+00:00
Shafaq News/ On Friday, Vice Adm. Brad Cooper, the commander of the US Fifth Fleet, conducted an inspection of the USS Hamilton destroyer in the Strait of Hormuz. His British and French counterparts accompanied him as they crossed the strait aboard the destroyer.
The purpose of the visit was to receive briefings on the surveillance and patrol operations carried out by the forces of the International Maritime Coalition in the region.
The inspection and increased patrols in the Strait of Hormuz respond to what is perceived as escalating Iranian actions against maritime traffic. In addition, the US Navy intends to enhance coordination with regional partners and bolster its presence in Hormuz and the surrounding waters.
Tensions in the Gulf waters have been ongoing in recent years, with incidents such as the seizure of oil tankers by the Iranian Revolutionary Guards. The most recent incident occurred on May 3, involving the seizure of an oil tanker flying the Panamanian flag in the Strait of Hormuz. A similar incident occurred on April 27, when an oil tanker flying the Marshall Islands flag was captured after a reported "collision" with an Iranian ship.
Past naval confrontations between Iran and the United States have also occurred, including the brief detention of two US military vessels by the Iranian navy in the Red Sea in September 2022.
These developments in the region occur against the backdrop of the United States' withdrawal from the international agreement on Iran's nuclear program in 2018 and the subsequent reimposition of sanctions on Iran, which have significantly impacted its oil exports.