U.K. and Qatar mediate to exchange prisoners between the U.S. and Iran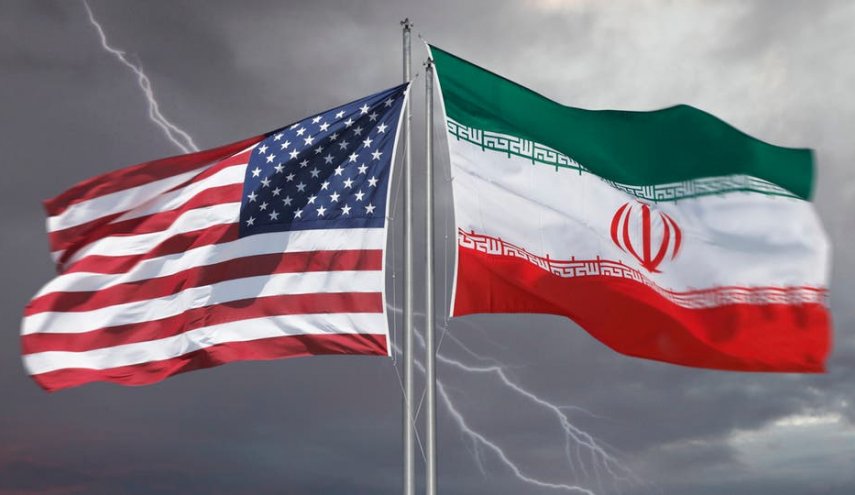 2023-02-15T19:53:38.000000Z
Shafaq News/ The Biden administration is holding indirect discussions with Iran on a possible prisoner exchange to secure the release of American citizens imprisoned in Iran, with Qatar and the United Kingdom playing an intermediary role in the talks, according to four sources familiar with the matter. Sources told NBC News.
The sources said the negotiations had made progress, but it remains unclear if a final agreement will be reached.
The two sides are exploring a formula discussed previously, dating to 2021, that could include a possible prisoner exchange and the release of billions of dollars in funds in South Korean banks currently blocked by U.S. sanctions, three sources with knowledge of the talks said to NBC.
The proposed formula would allow Iran access to the funds but only for purchasing food, medicine, or other humanitarian purposes, under existing U.S. sanctions against Iran.
In the discussions, the sources said that U.S. and Iranian diplomats had explored possible arrangements to transfer the frozen funds, with a third country, such as Qatar, possibly overseeing the transfer.
This month, Qatari Foreign Minister Mohammed bin Abdulrahman Al-Thani met his Iranian counterpart, Hossein Amir-Abdollahian. During the meeting, the Qatari delegation "conveyed messages from the U.S. to the Iranians which included points on the prisoner release," said a source with knowledge of the talks.
In an interview, this month with NPR, the Iranian foreign minister, Amir-Abdollahian, said discussions were underway on a possible prisoner swap with third parties helping to relay messages. He said a "U.K. official" was acting as a "representative" for the U.S. in the talks.
"The representative in question was in Iran in the past weeks, and we updated the agreement that we had back in March," he said. "We're ready to exchange our prisoners, but there are technical steps that need to be taken by the Americans. So we are awaiting the technical steps to be taken."
Asked about possible indirect negotiations, the Biden administration has suggested it has methods for relaying messages to Iran.
"As we have said, we have ways of communicating with Iran on issues of concern, including releasing U.S. citizens wrongfully detained in Iran. Those channels remain open, but we're not going to detail them," a State Department spokesperson said.
"We remain committed to securing the freedom of all U.S. citizens who continue to be wrongfully detained overseas, including Siamak Namazi, Emad Shargi, and Morad Tahbaz, and we continue to work to bring them home, but we have nothing to announce at this time," the spokesperson added.
With the U.S. and Iran increasingly at odds over the country's advancing nuclear program, anti-regime protests, and Tehran's drone deliveries to Russia, the window for negotiations on a prisoner swap could soon close as tensions rise in coming months, said experts and advocates of the imprisoned Americans. NBC explained.
"While it is understandable that the U.S. and the world are responding to the mass repression by Iran of nonviolent protests, President Biden cannot lose focus on the imperative to bring the American hostages home," said Jared Genser, pro bono counsel for Namazi, one of the three American citizens held in Tehran. "I fear that when Iran's broadening nuclear activities are added to this mix that we are rapidly running out of time to get a hostage deal done," he added.
Namazi has been behind bars in Iran for more than seven years, longer than any other American in history. Iranian authorities sentenced him to 10 years on charges of "collaboration with a hostile foreign government."
The United Nations, human rights organizations, and the U.S. government say that the charges are baseless and that his detention is an arbitrary violation of international law.
According to NBC, two other American citizens, Tahbaz and Sharghi, are imprisoned in Iran, and an unknown number of permanent U.S. legal residents, including Shahab Dalili.
A prisoner exchange that included releasing some funds blocked by U.S. sanctions would almost certainly trigger sharp criticism from some lawmakers in Washington, particularly Republicans who already have accused Biden of failing to take a sufficiently tough stance toward Iran.
A similar prisoner swap agreement in 2015 during President Barack Obama's administration came under intense criticism.
Under that arrangement, the U.S. approved the transfer of $400 million cash to Tehran on the day Iran released four American prisoners and formally implemented the 2015 nuclear accord. The money, part of a settlement of a decadeslong legal dispute with Iran, was delivered on pallets by plane, prompting accusations from Republican lawmakers that the transfer amounted to ransom. The Obama administration rejected the criticism and said it was used as "leverage" to ensure the release of imprisoned Americans.
Having tried to revive the 2015 nuclear deal through diplomacy, the Biden administration has been tightening economic pressure on Iran. In addition, it has signaled that military force remains an option if all other means fail to stop Iran from developing nuclear weapons.
The 2015 accord, known as the Joint Comprehensive Plan for Action or JCPOA, was designed to prevent Iran from developing nuclear weapons and imposed strict limits on Tehran's nuclear activities in return for an easing of U.S. and international economic sanctions. However, then-President Donald Trump withdrew the U.S. from the deal in 2018 and reimposed an array of sanctions.
To ramp up pressure on Iran, the administration weighs whether to enforce sanctions more strictly against Chinese and other companies involved in Iranian oil exports to China, former U.S. officials and congressional staffers said. Israel has long urged the White House to make such a move, as have lawmakers in Congress favoring a more hawkish approach.
Iran is banned from exporting its oil but has sought to evade the sanctions.