Turkish Foreign Minister: no withdrawal from northern Iraq and Syria for now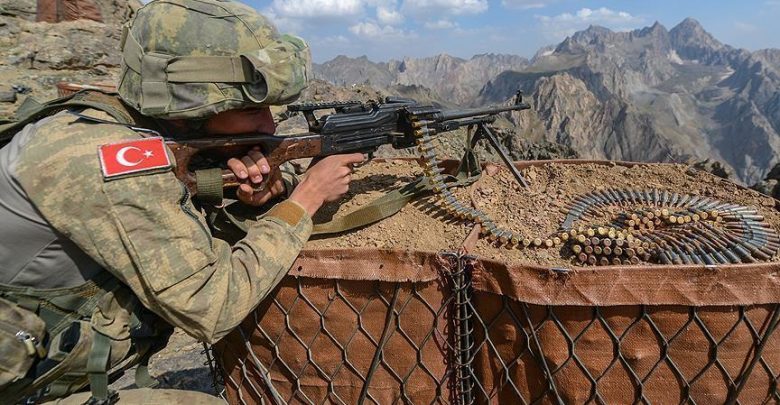 2023-04-25T11:43:52+00:00
Shafaq News/ Turkish Foreign Minister Mevlut Cavusoglu stated on Tuesday that Turkish forces would not withdraw "for the time being" from northern Iraq and Syria.
In an interview reported by the Anadolu News agency, Cavusoglu asserted that withdrawal would mean ceasing "Turkey's military operations against terrorism and that terrorist organizations would fill the void if the Turkish forces withdraw."
Concerning Syria, the Turkish minister emphasized that they do not intend to cut off parts of the Syrian lands. However, they cannot withdraw from northern Syria unless security is established and full stability returns to those areas.
On the possibility of a meeting between Turkish President Recep Tayyip Erdogan and Syrian President Bashar al-Assad, Cavusoglu said it could happen. Still, "a road map must first be prepared, including not imposing preconditions, studying the political stage, combating terrorism, and establishing stability in Syria."
Cavusoglu added that talks with the Syrian regime are "useful" for returning Syrian refugees, combating terrorism, and preserving Syria's territorial integrity.
Cavusoglu emphasized that if stability is not established in Syria, it will significantly negatively affect Turkey. He also noted that Turkey does not trust the United States and France in combating terrorism, indicating that Washington continues to support the PKK/YPG.
It is worth mentioning that the Turkish Armed Forces have been conducting cross-border military operations against the Kurdistan Workers' Party (PKK) in Northern Iraq since the 1980s.
Since 2019, Turkey has begun conducting operations codenamed Claw, including Claw Eagle and Tiger in 2020 and Claw-Lighting and Thunderbolt in 2021.