The US Fifth Fleet: monitoring Iranian movements in the Gulf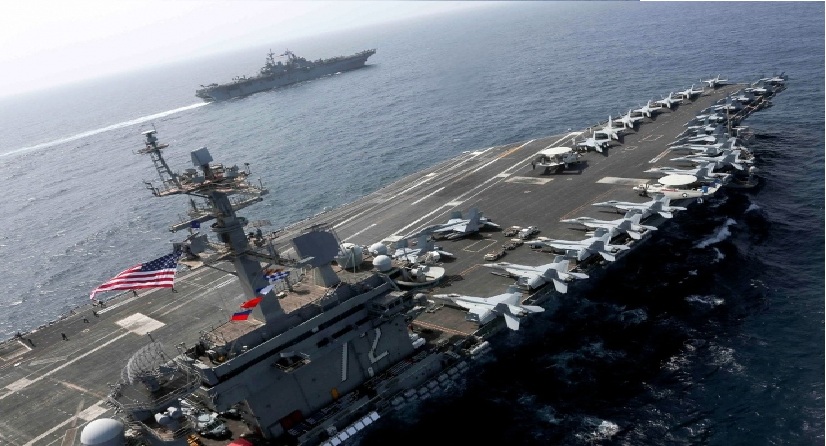 2020-08-18T06:13:25+00:00
Shafaq News / The Fifth Fleet commander, Vice Admiral James Malloy, confirmed that the coalition forces are closely monitoring Iranian movements in the Gulf of Oman and the Persian Gulf.
In an interview with Asharq Al-Awsat newspaper, he added that this includes the waterways and all commercial ships, stressing that his country reserves the right to use of force at any time
After the Security Council refused a few days ago to extend the arms embargo on Tehran, the United States adheres to the plan to re-impose sanctions.
The statements of officials in the US administration on the subject continue, recalling the right granted by the nuclear agreement signed in 2015 to re-impose sanctions when Tehran breaches its terms.
In this context, US Secretary of State Mike Pompeo, yesterday, Monday, tweeted, "Once the United States believes that Iran has not fulfilled its obligations, no other country can block our ability to re-impose multiple sanctions."